We cycled 2400 kilometers from Lithuania to Greece. After 16 days, starting the trip from Vilnius, we reached Thessaloniki.

For us, it is an every-year tradition of gathering in different European places and going for a multi-day ride. Holidays on bicycles enable us to visit exciting sites, try local food and beverages, and meet people.

On the way, we visited Belarus, Poland, Ukraine, Romania, and Bulgaria and got to Greece. 

In this article, I'm sharing my experience of cycling in Greece.
Cycling in Greece
Greece has many different regions and thousands of remote islands. It is one of the most popular destinations for summer vacations and is well-known among sailing enthusiasts. If you love bicycling and considering active holidays on two wheels, Greece should be on your shortlist of possible destinations.
I have experience with five separate ride tours in Greece. I have ridden hundreds of kilometers in Crete. Then spent several days in Kythira and the Peloponnese islands. Based on this, here are the pros and cons you might want to know before leaving.
Pros:
Picturesque routes and regions are rich in culture and historic sites.
Great local cuisine and friendly English-speaking people.
Easy to get to as well as travel within the country using ferries.
Cons:
During the summer temperatures can get very high.
Greece is a mountainous country and some routes can be challenging for beginners.
Xanthi region
Finally, we reached the last country – Greece. We discovered a small border crossing point Zlatograd – Thermes. That Thursday morning, customs officers were surprised to see us there. Mostly they checked local people constantly migrating between the countries back and forth. It was the first time they saw travelers getting here on a bicycle from such far away.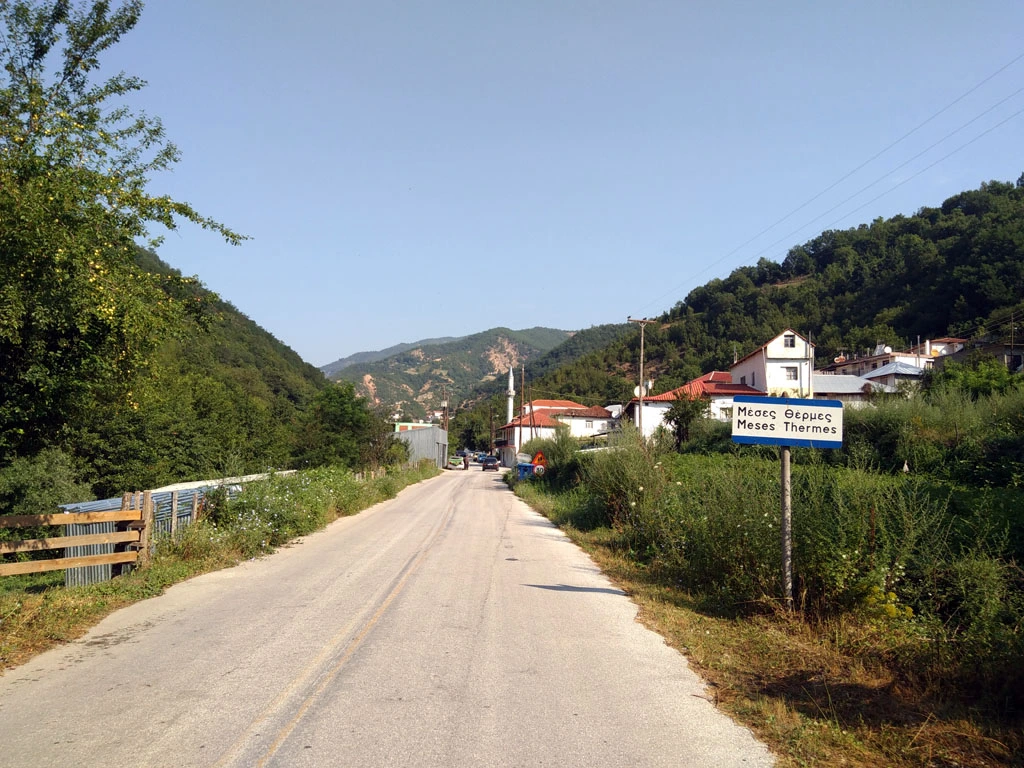 They didn't hold us for long. The border procedures were fast, and we continued cycling through the Greek part of the Rhodope mountains. Until Xanthi, there were going on small village roads, so we had plenty of time to enjoy the moment and observe the surroundings.
In Xanthi, we stopped for lunch and a quick exploration. Being located in Eastern Macedonia and Thrace, Xanthi is the region's capital. People come to the town to see the annual spring carnival. During the rest of the seasons, visitors are welcome to come and see the unique old town. Xanthi oldtown is sometimes called a little Paris of Nothern Greece. For cultural object explorers, I recommend visiting the Folklore & Historical Museum. Here you can get introduced to the regional life routines from the 19th and 20th centuries.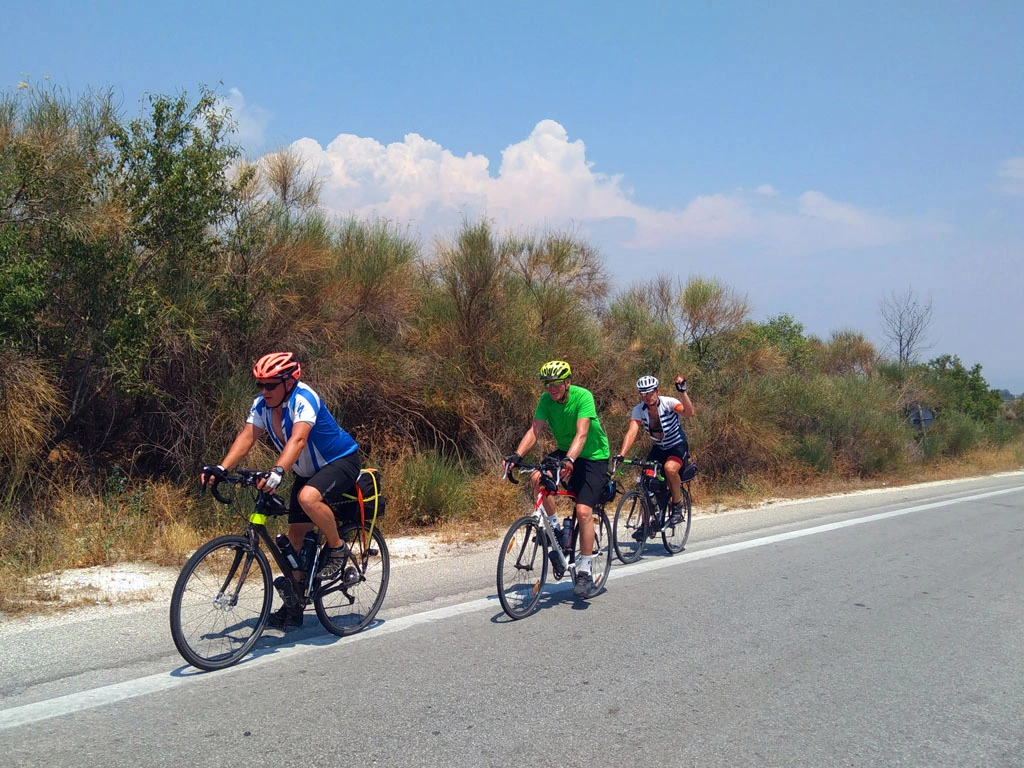 Approaching Thessaloniki
The temperature kept rising every hour. Though since last few days in the Southern countries Romania and Bulgaria, we were supposed to get used to hot temperatures, we didn't. On the way to Kavala, we made several longer stops to live through the intense sunny period.
A tip

July and August are the hottest months in the region when the average temperature reaches above 30 degrees. May or September could be more suitable for traveling.
Kavala stands for a special place in my memories. By reaching it, for the first time, we saw the Aegean Sea. That afternoon we spent time on the beach swimming and relaxing. Then we took a snack and in the evening finished the last kilometers to the countryside villa on the way to Thessaloniki.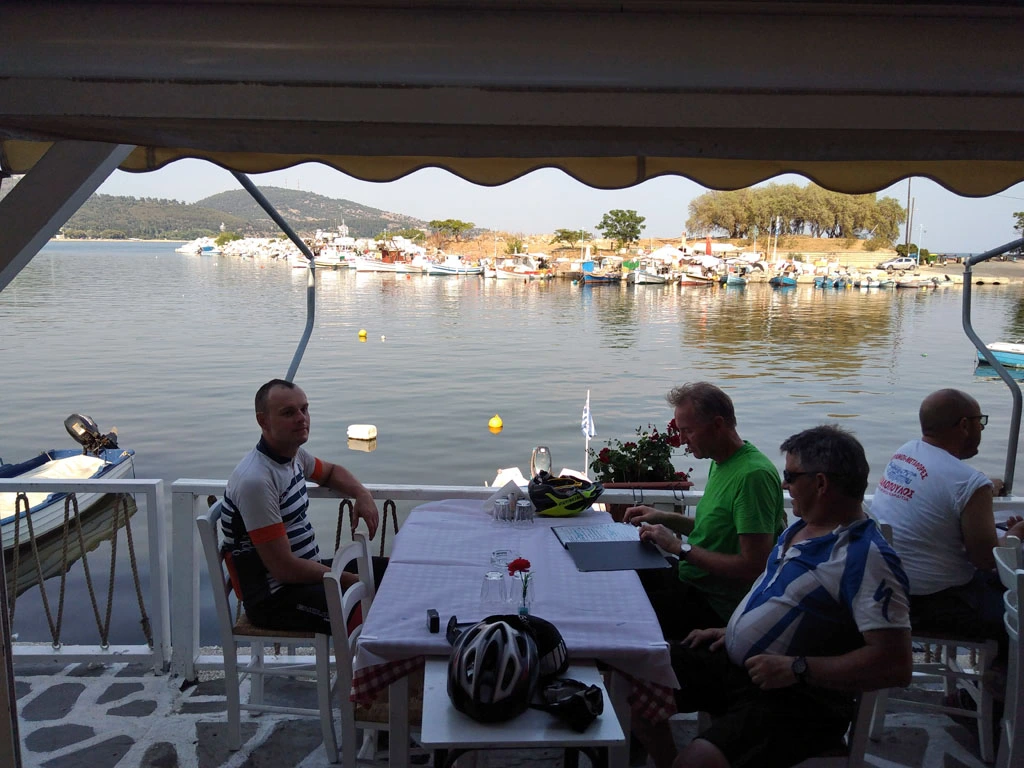 That evening was different from the rest. The inevitable end of our tour was already here. It was the last day before tomorrow's flight home. It meant the last chance to celebrate the upcoming finish and my birthday.
Mixed feelings of joy, pride, tiredness, and sadness came through my mind. Still, I felt I would like to continue the tour around Greece (which we done next year). But for now, it was only the last 150 kilometers left.
A tip

Don't plan your tour to finish in the big cities. Instead, stop earlier and take a train for the last segment. You will save more time and it will be safer than going with the big city traffic.
We reached our final destination without challenges on the way. The hardest thing was to get through the city. After we got into the suburbs of Thessaloniki, the traffic became terrible. However, we made our ride and ended our tour near The White Tower of Thessaloniki.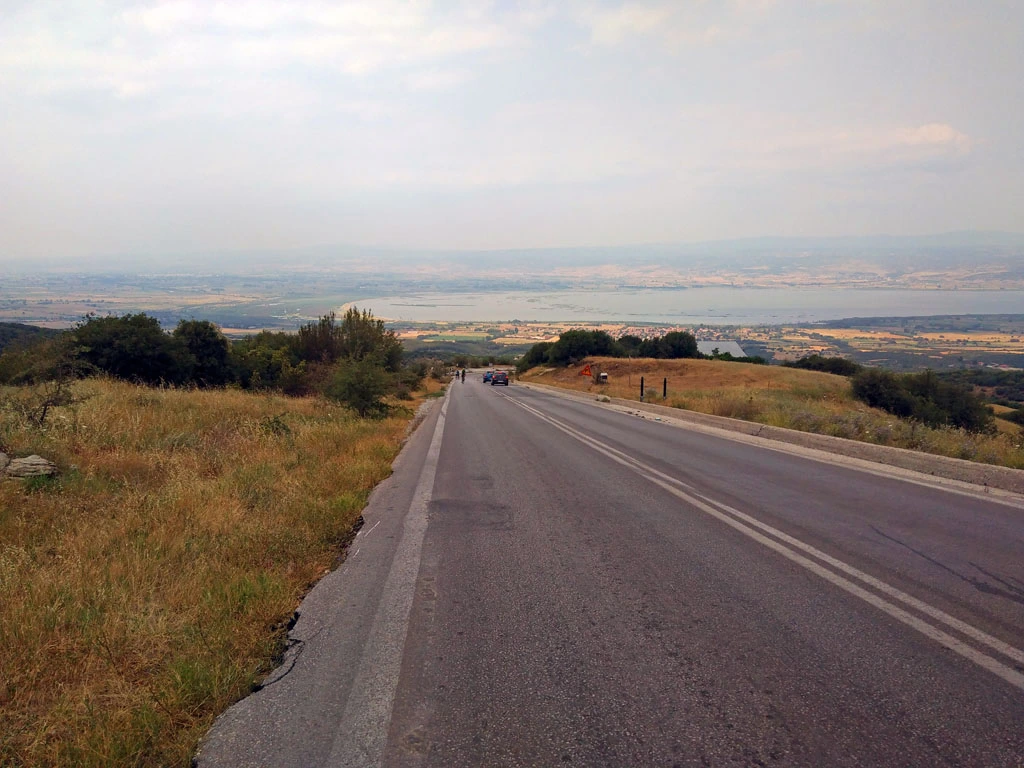 Summary
After successfully coming back home, it is time to wrap up the whole tour.
Except for me, none of us had any technical issues with bicycles. I was the only one dealing with small things like a broken water bottle cage, a lost bicycle rack bolt, and overheated brakes. But it wasn't so bad I couldn't continue the tour.
Neither I nor my friends had at least a single tire puncture or crash incident.
There were several organizational problems, like the situation with the train in Ukraine. But we discovered a workaround and managed to get back to the planned schedule.
Overall, it seems that we had luck with us all the way. But every time I think of it, I refer to a quote by Seneca saying: "Luck is what happens when preparation meets an opportunity." We spent months planning and preparing that is why we succeeded.
Thanks for reading!