Intro
I used to ride my bicycle many times in Crete. My practice and the routes I have tried might be interesting to anyone who intends to visit this incredible island and try riding a bike out there.
The routes I have ridden split into short and long ones.
In this article, I focus on short ones,  with a duration of up to 3 hours. It will probably fit someone who has limited time and is willing quickly to check out sightseeing. For instance, if you are on workation and need fresh air after a hard day working. Or you are on vacation with family and don't want to leave other members alone for a long time.
Longer routes that exceed 3 hours in duration will be covered in a separate article.

RETHYMNO REGION
1. Around Vrysinas mountain
This route starts on the coastal part of Rethymno town, where are most hotels and apartments. After leaving the city and crossing the national road, you will instantly face an incline, which will last until the 18th kilometer. The highest point of this route is in Selli village — 490 m. After the whole following distance, you will go down until reaching the Fortress of Rethymno next to the harbor.
The traffic is pretty low on most of the distance, except the segment from Armeni to Rethymno. Here you will face more vehicles. However, the road is wide and drivers have immense respect for cyclists. So it should not be a problem. Also, be careful riding in Rethymno center.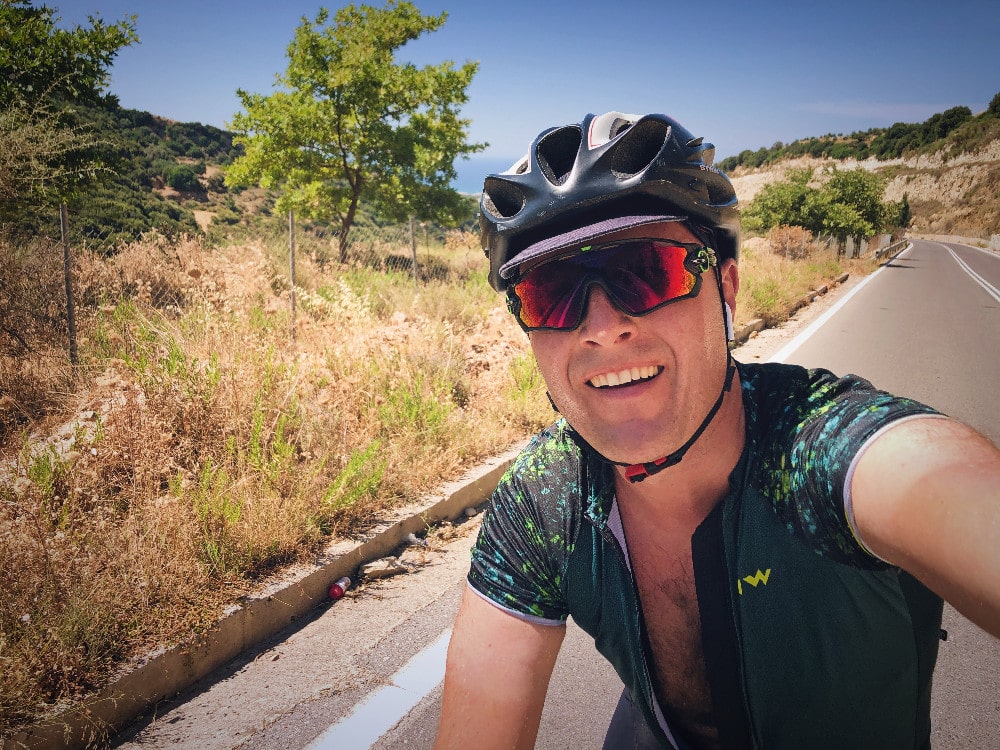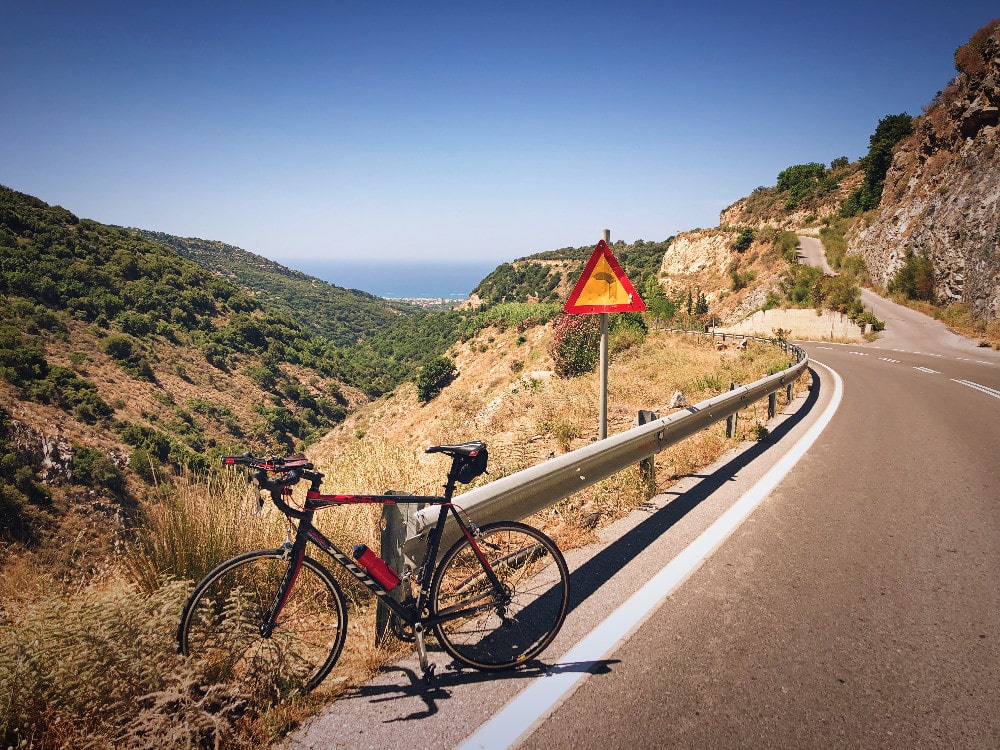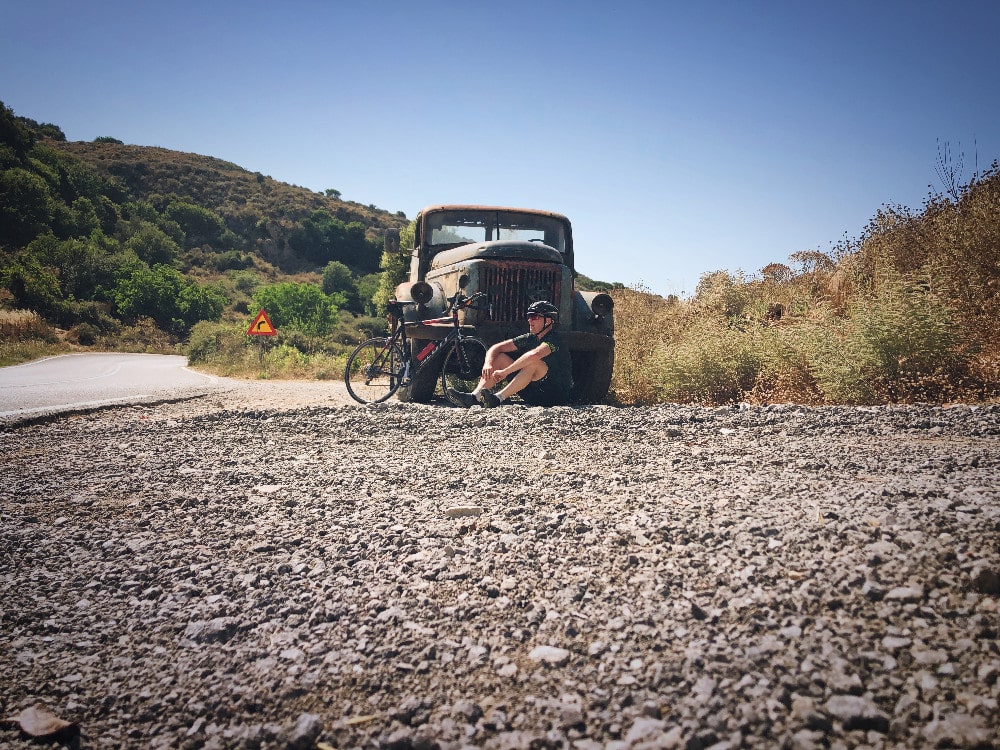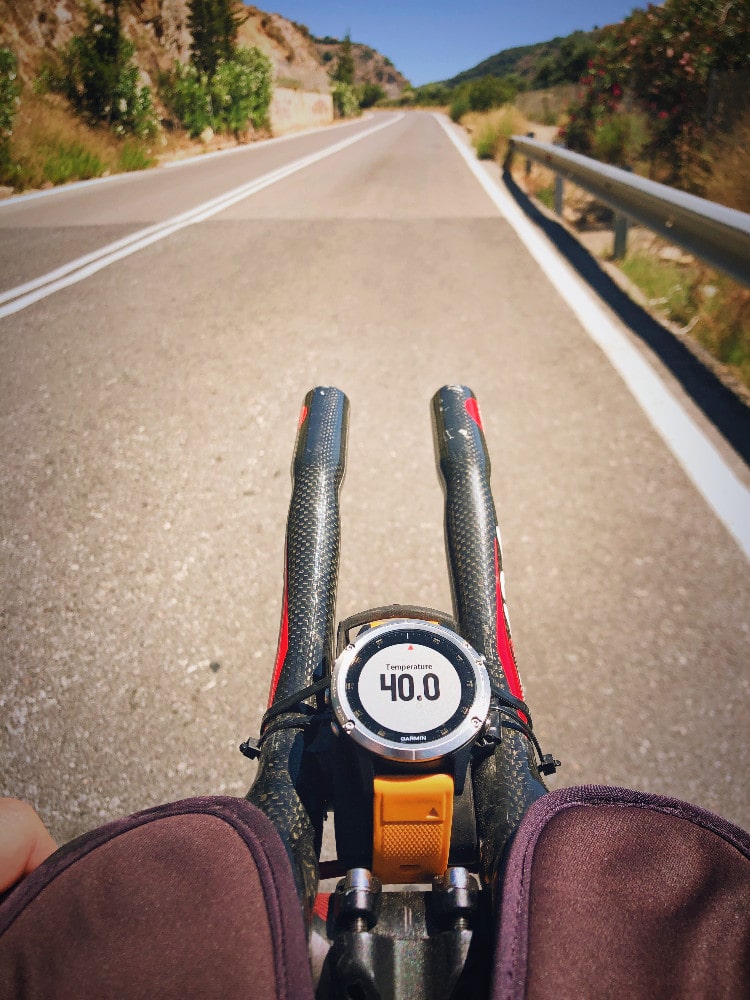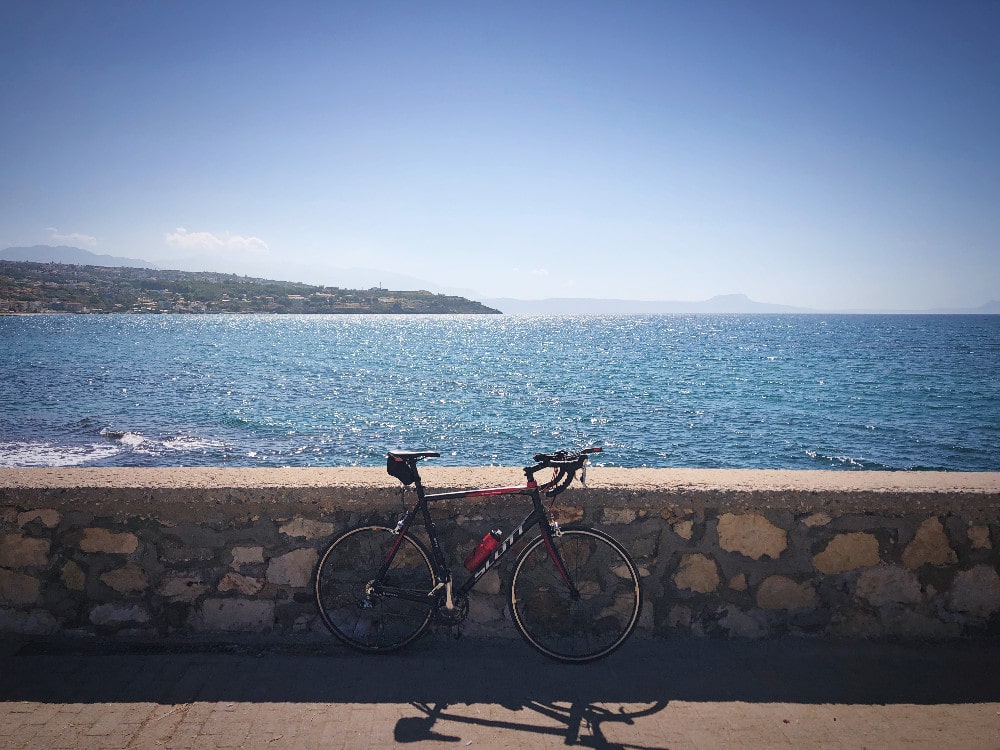 2. Rethymno to Ag. Andreas
Firstly this route will take you to Gerani beach, where I found a perfect place to swim. Be sure to have a delightful swim and proper rest because afterward, you will have a steep climb that will last for 4 kilometers. The road quality is not the best, so It will require some extra maneuvering skills as well.
After reaching Ag. Andreas, you will ride a quiet suburb road back again to Rethymno. I found this direction quite popular among local cyclists.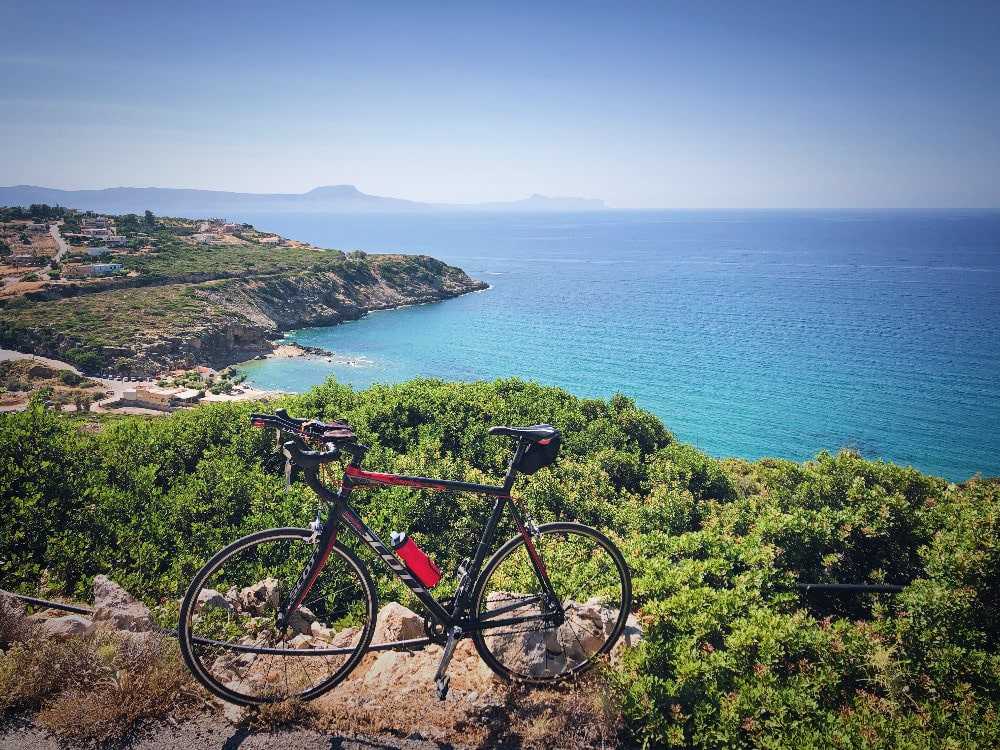 3. Rethymno to Roustika
This is my favorite route in the Rethymno region. Until Ag. Andreas, you will go on the same road as Route #2. Afterward, you will see the quiet life of Cretan villages in the hills. There are much fewer tourists and traffic. Therefore you can enjoy your surroundings and your cycling experience.
There is a 5 kilometers climb after Ag. Andreas to Ano Valsamonero that should not be a problem. Be sure you have enough water with you because I found it difficult to find any open shops on the way.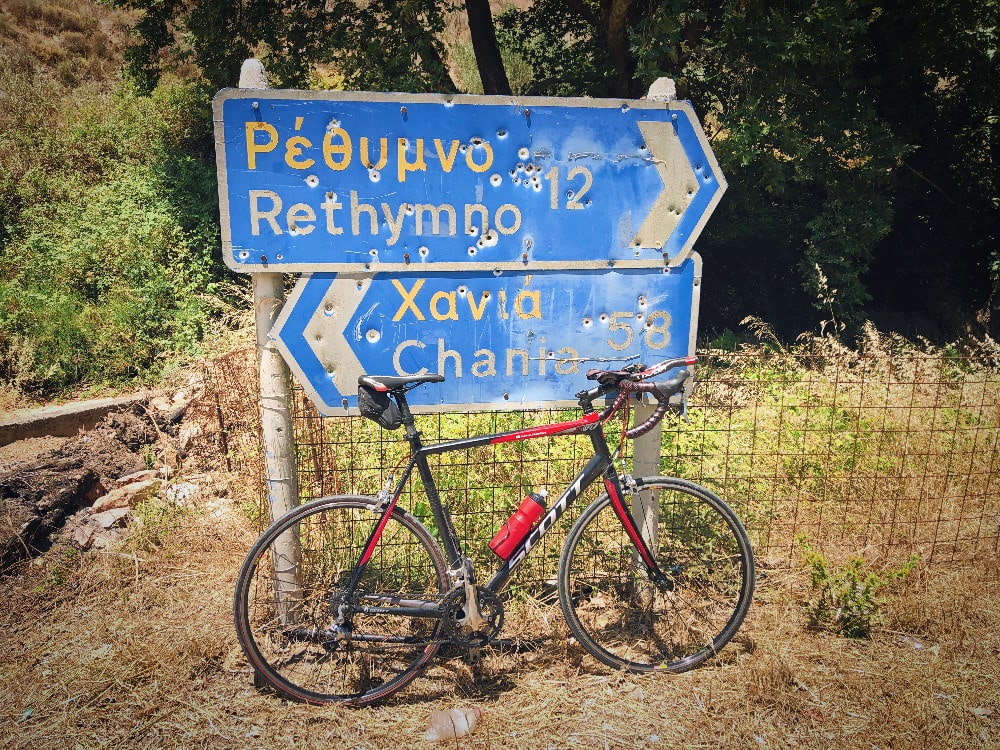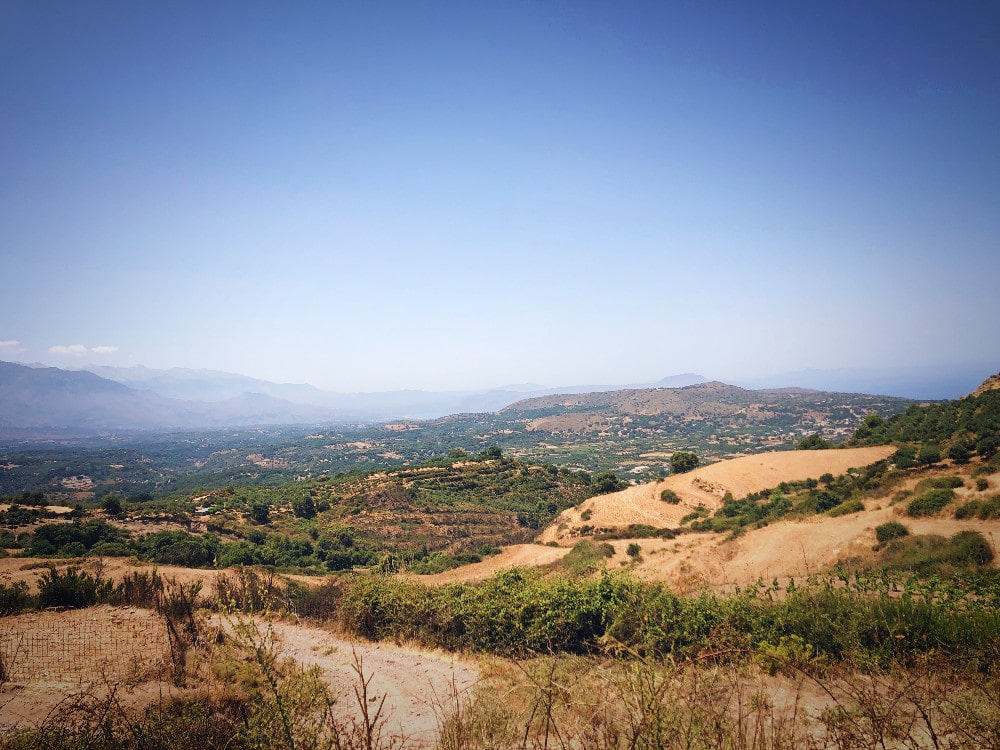 CHANIA REGION
4. Chania to Theriso
If you are in Chania, you must go to Theriso first.
It is a small village in the mountains. After 14 kilometers climb through the spectacular Theriso gorge, you will reach a historic village that is very popular among Chania residents. Due to cooler temperatures and many grill restaurants, people love to spend time there.
Continuing to cycle further, you can enjoy a panorama of the White Mountains (Lefka Ori) until you reach the route's highest point. On the descent, you will pass the smaller historical village — Meskla which is also worth a quick stop.
The last 10 kilometers will be on a busier road and take you back to Chania center.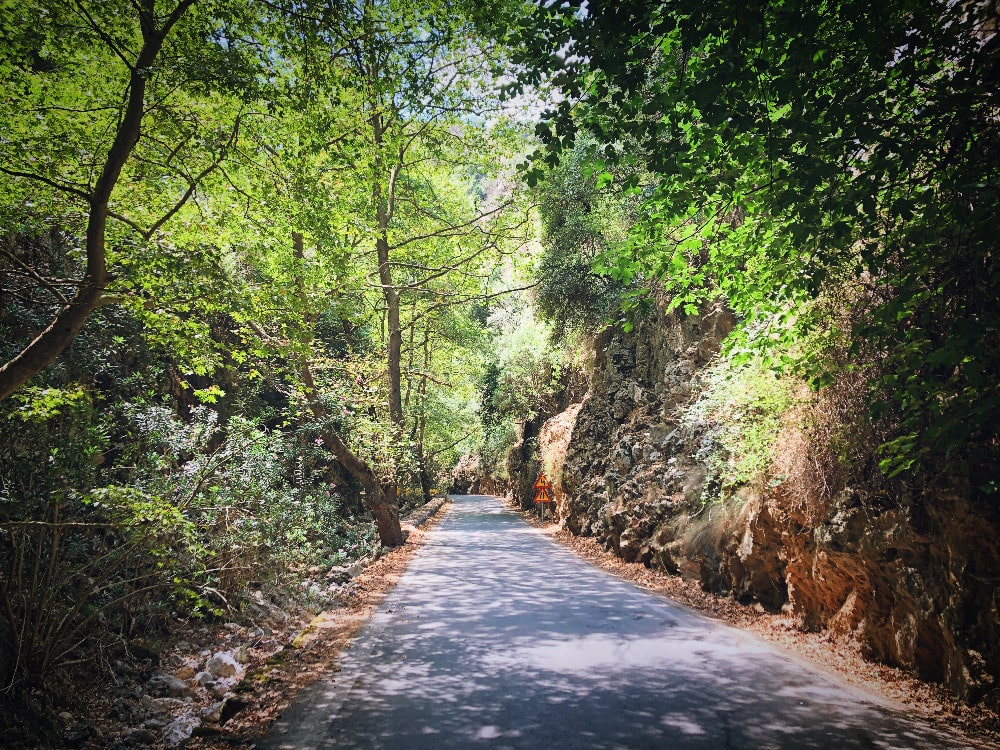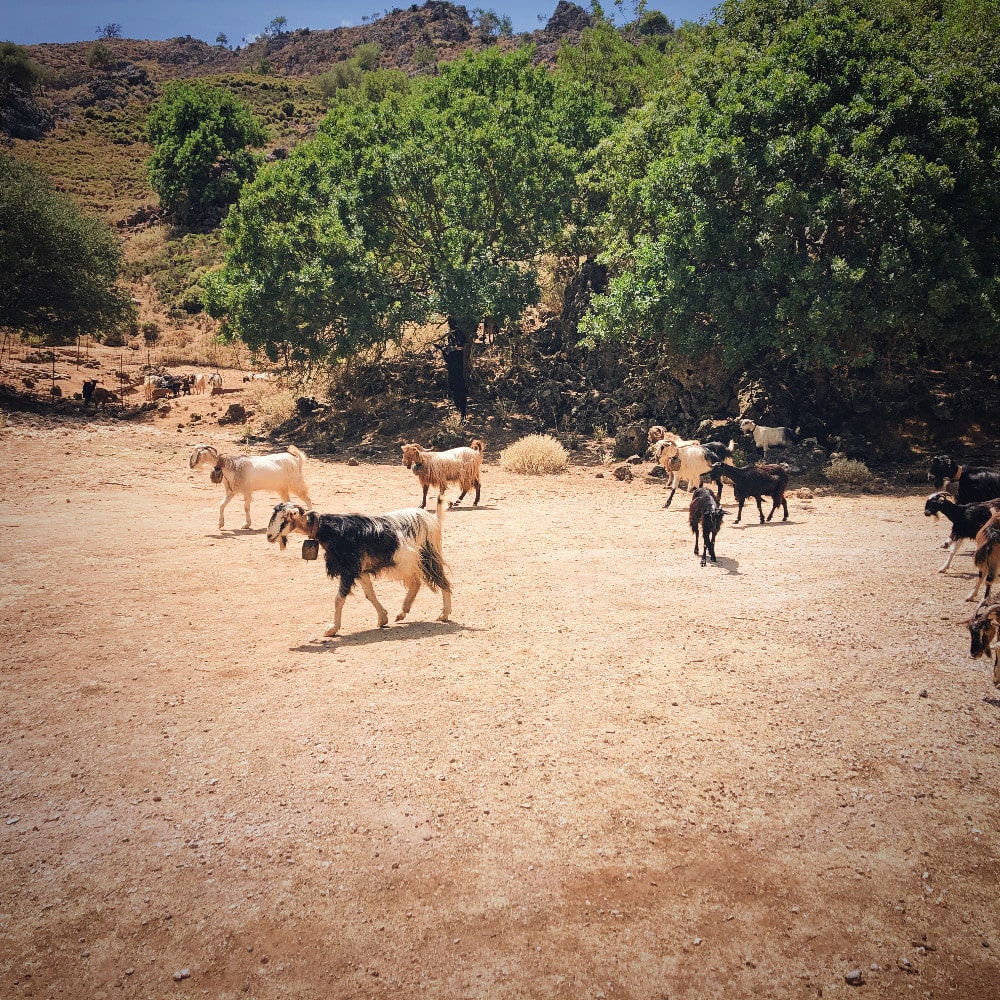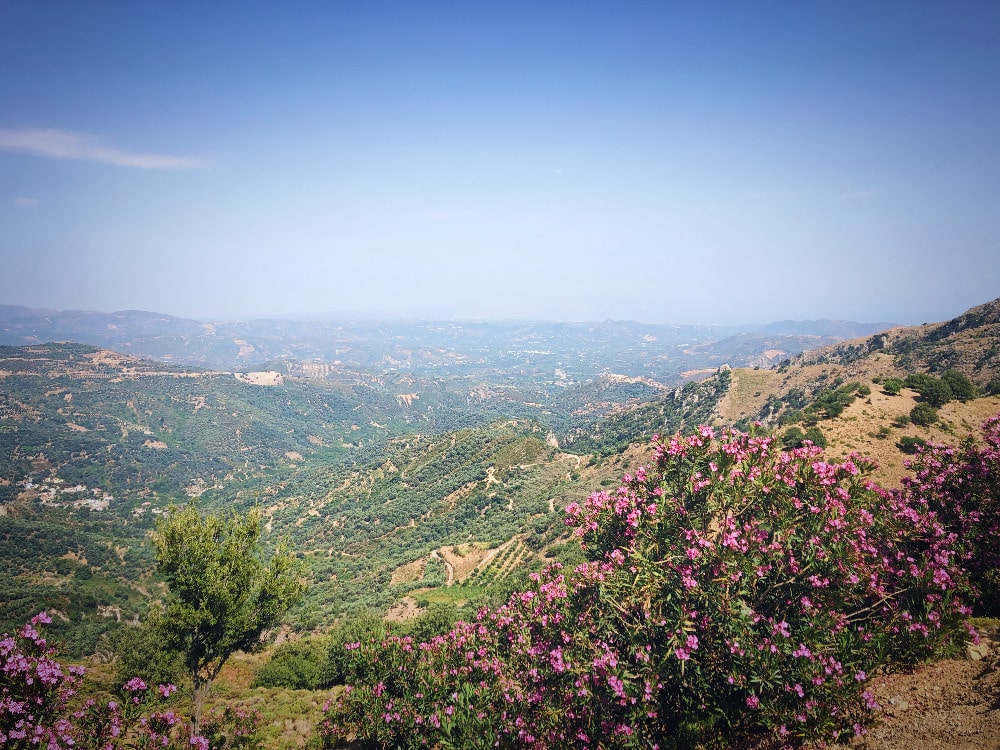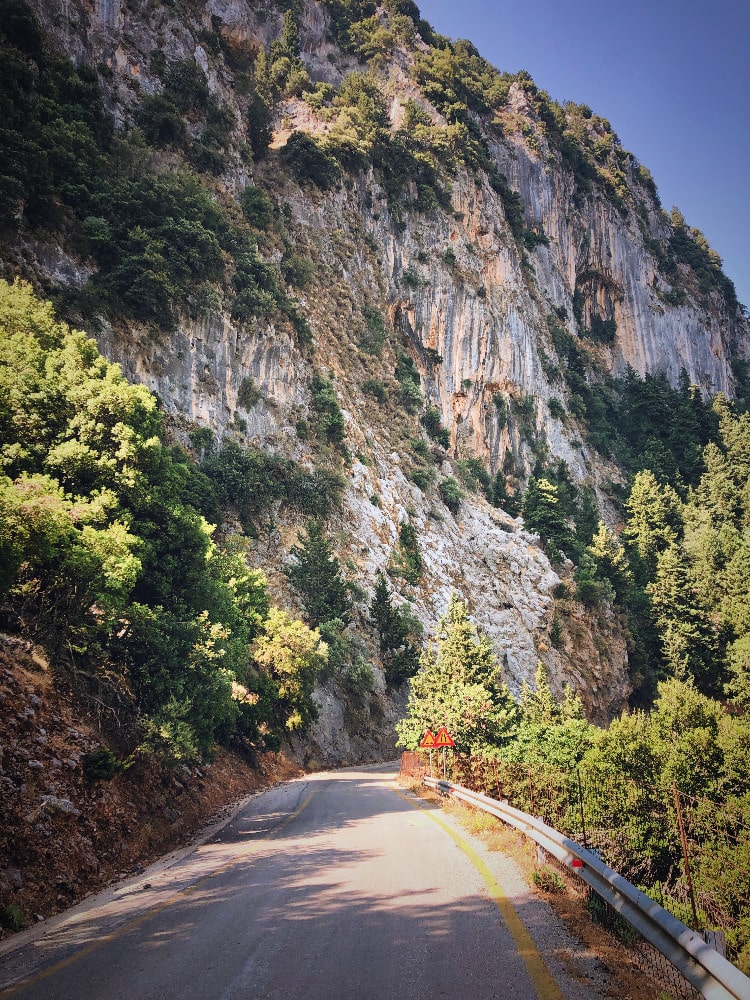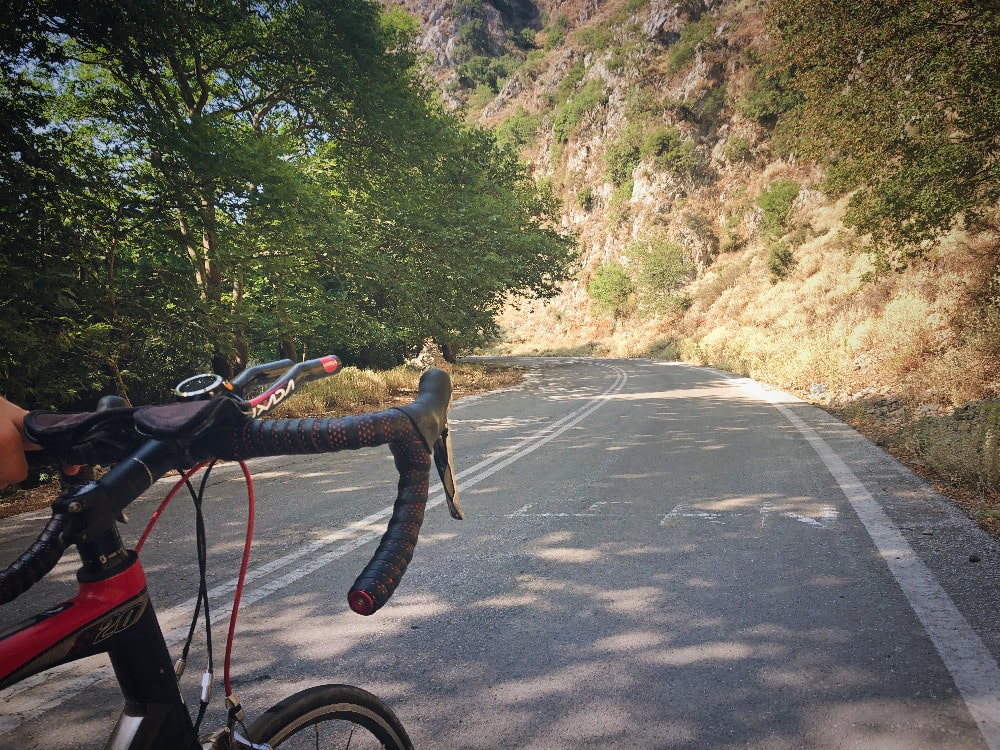 5. Chania to Theriso (via Drakona)
It is an alternative route to Theriso that is more challenging than the previous one. I recommend trying this if you feel well prepared because this route has steep climbs. Segment from Drakona to Theriso will be the toughest. However, the spectacular panorama views pay back every piece of your sweat.
Lastly, I'm sure you are going to love it down the back road through Theriso gorge to Chania.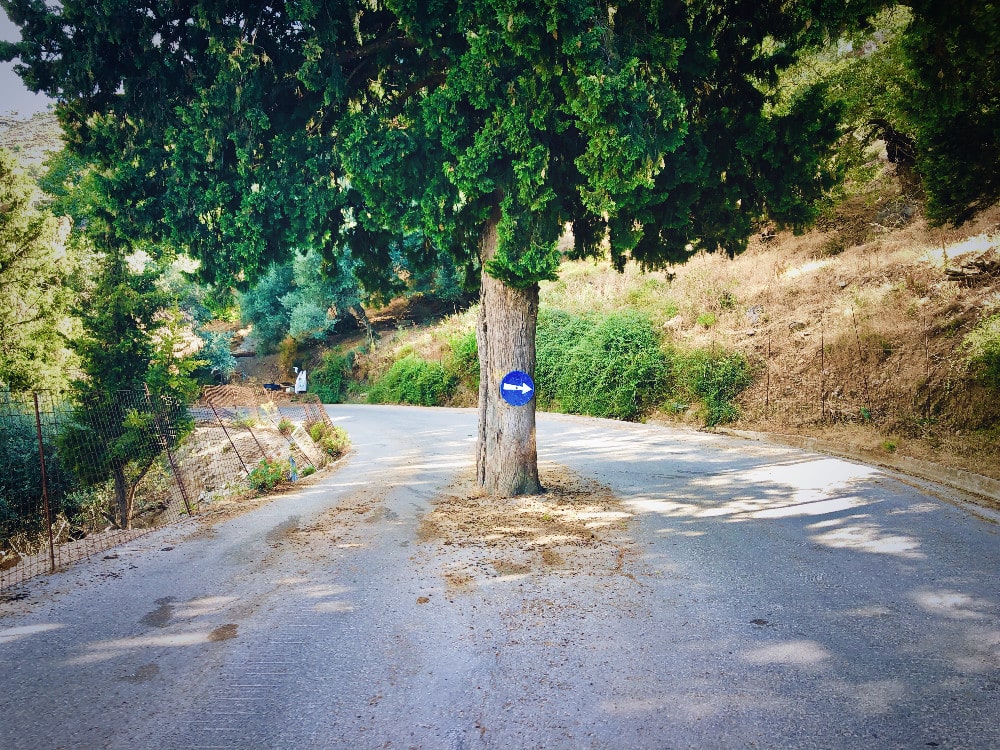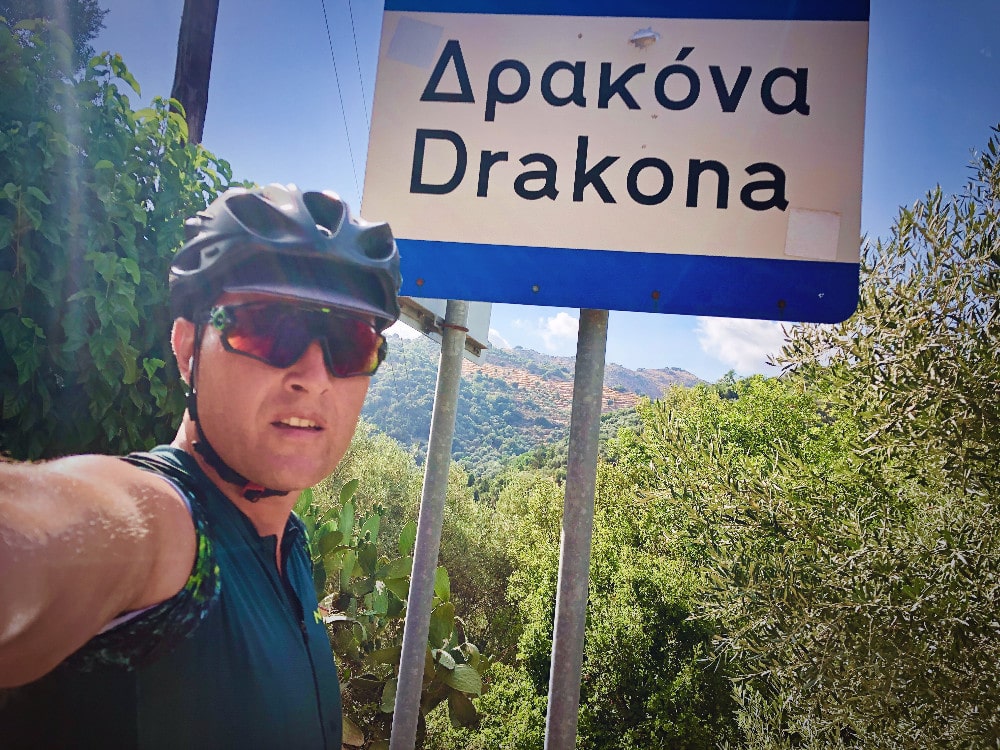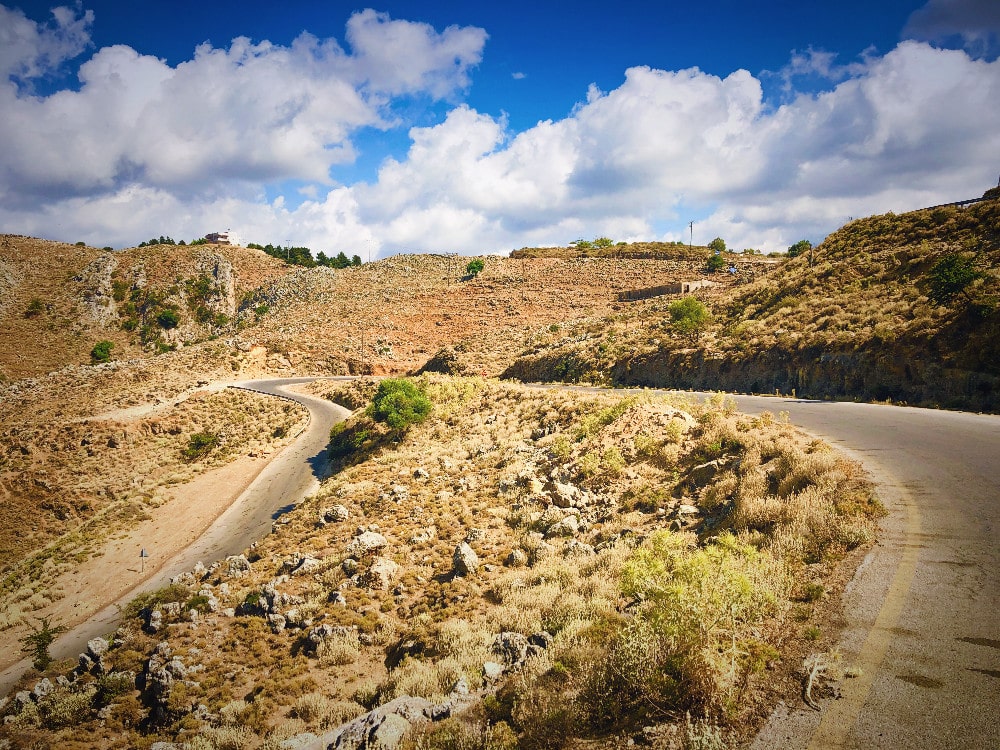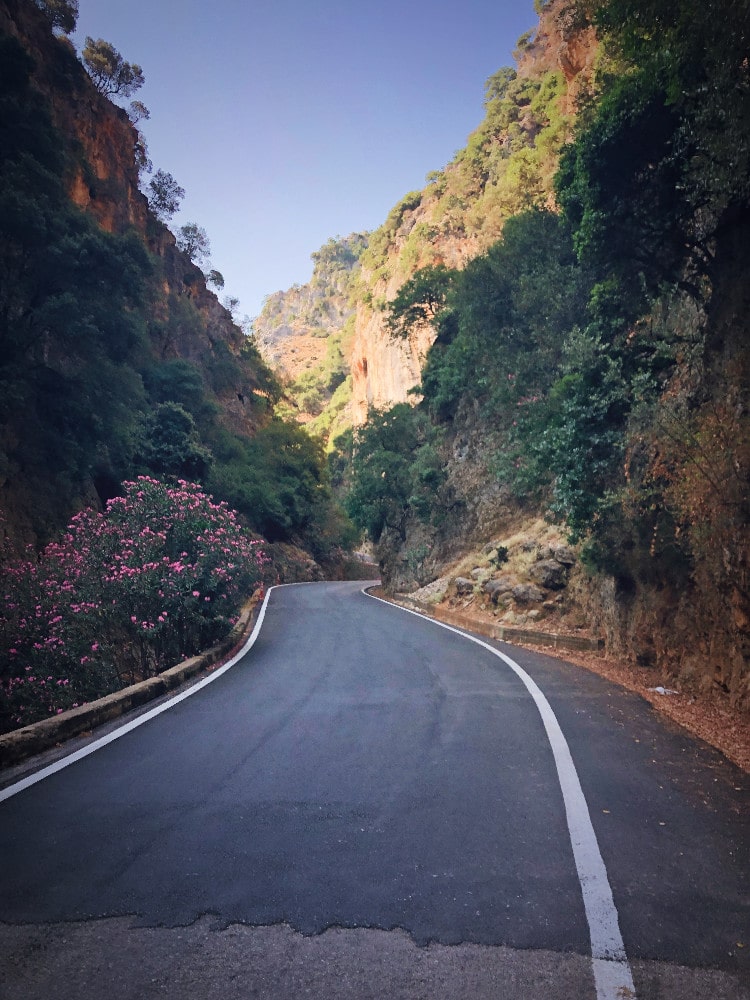 6. Chania to Kampoi
The last quick loop would cycle east from Chania, passing by Souda bay. Be aware that this route includes 3 kilometers section on the National road which could be stressful to ride. Nevertheless, it should be fine if you are cycling early in the morning (that is how I did). Next, you will cycle on small and peaceful roads that connect the villages until finally, you will see the beautiful panorama of Chania.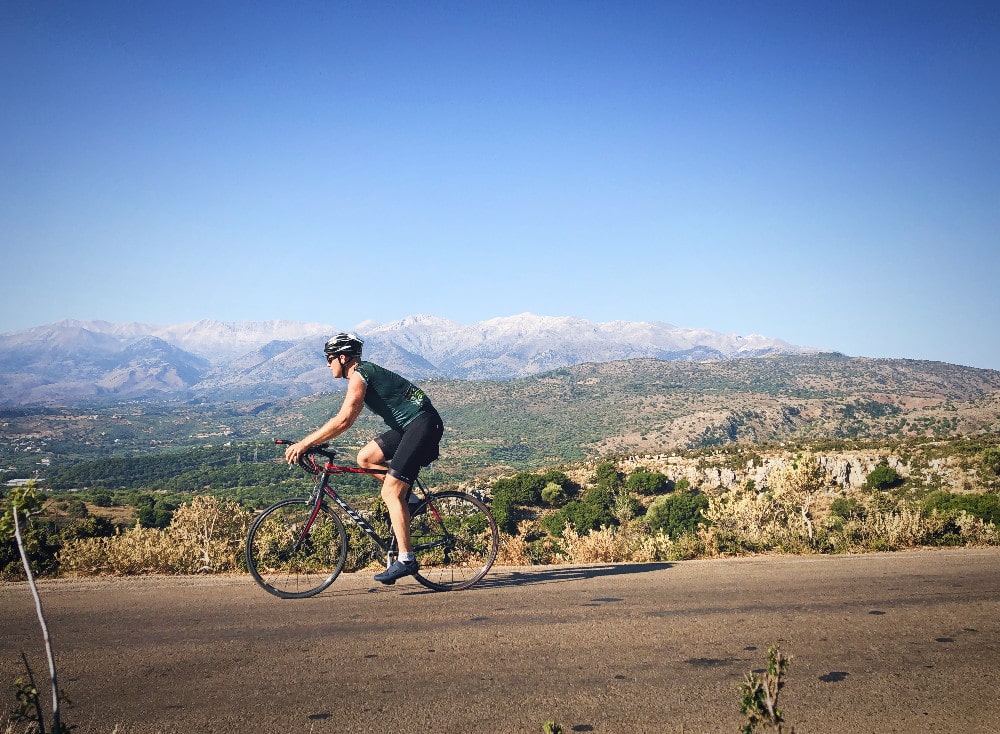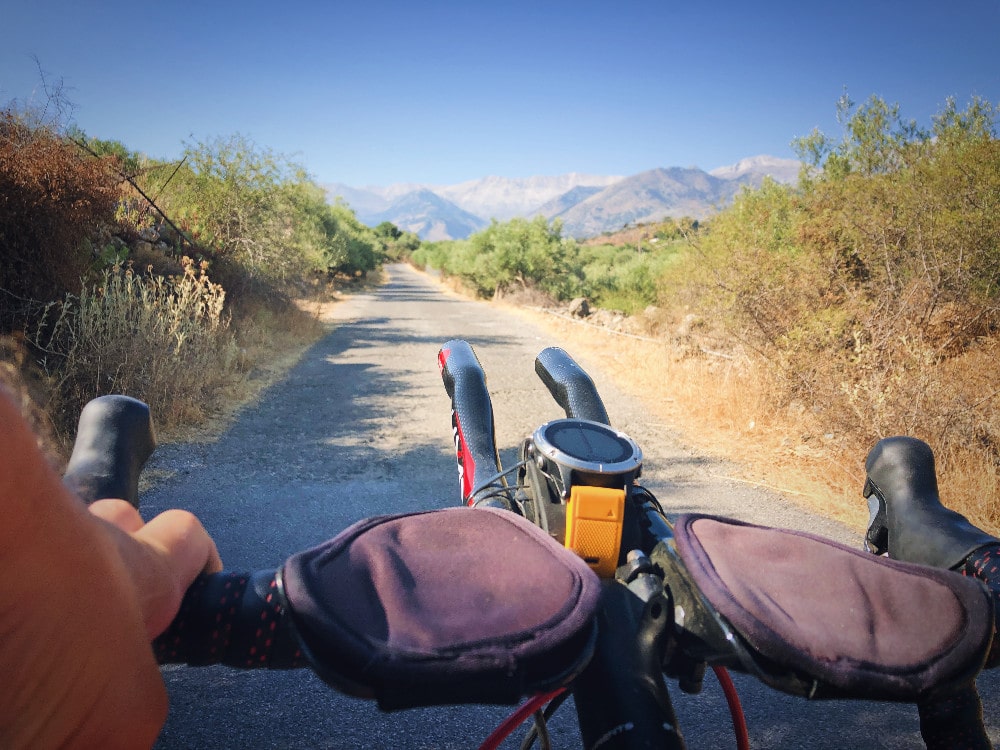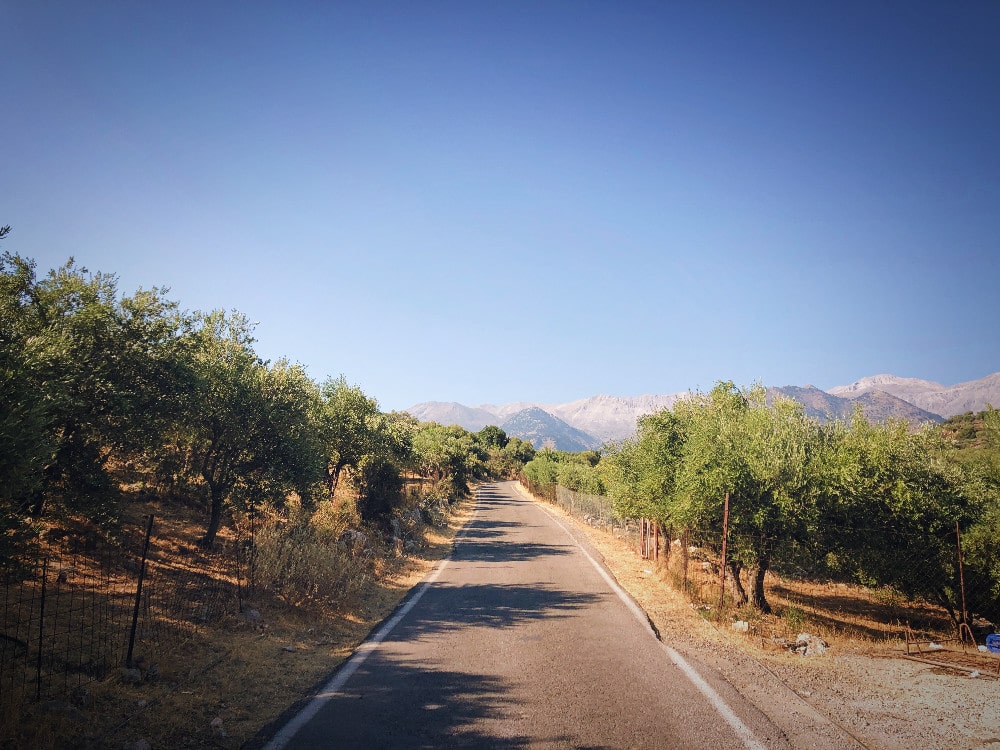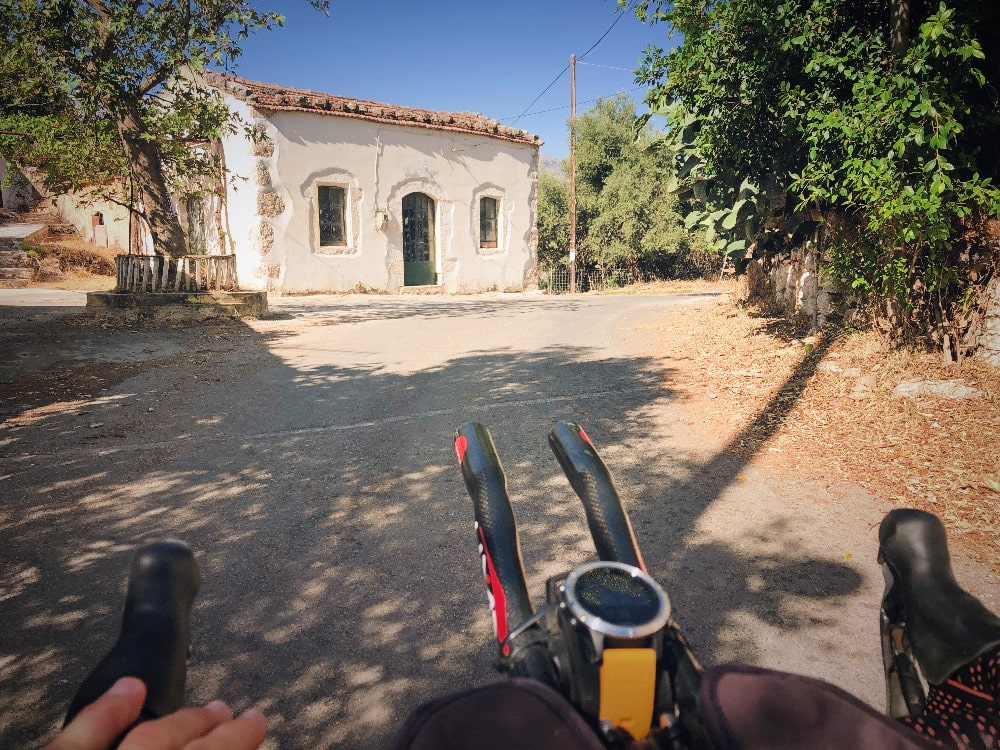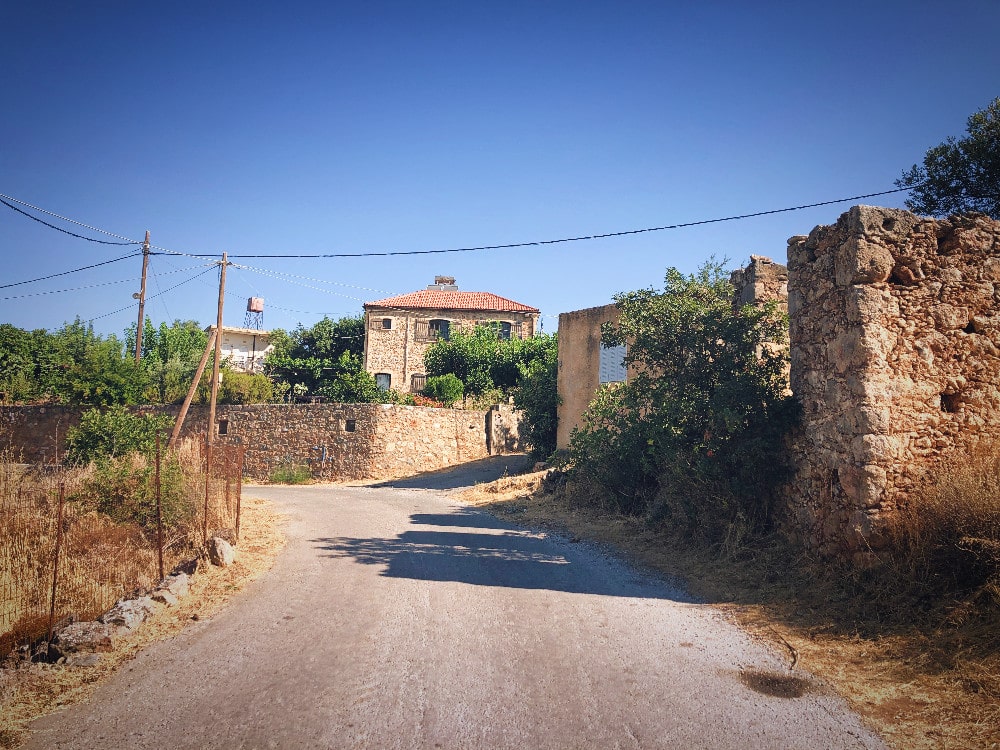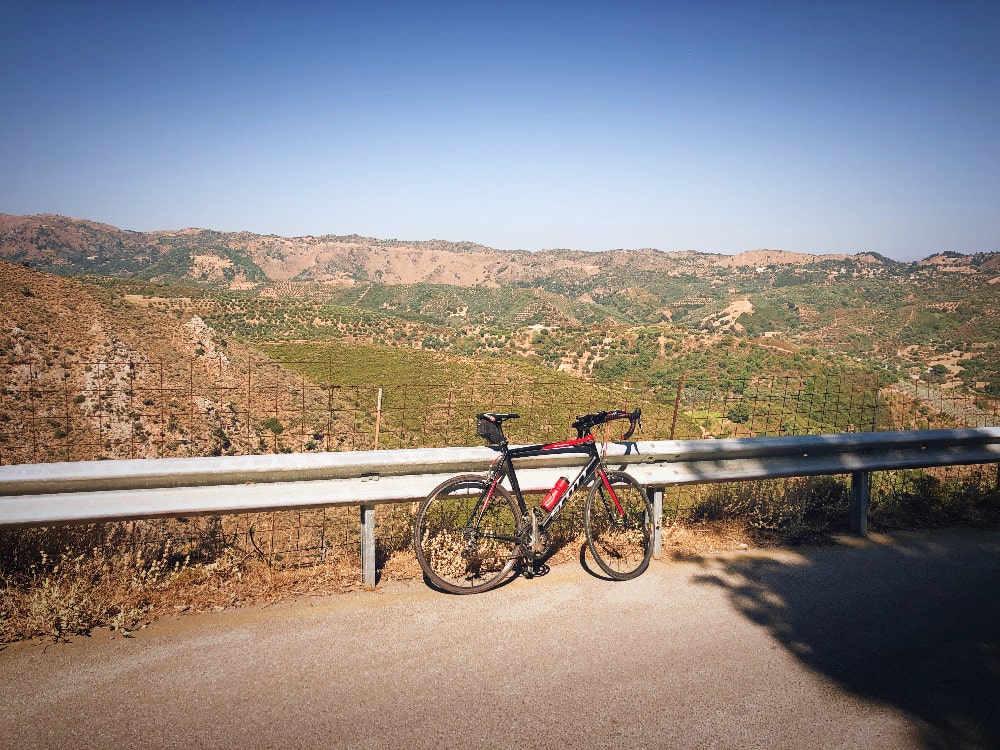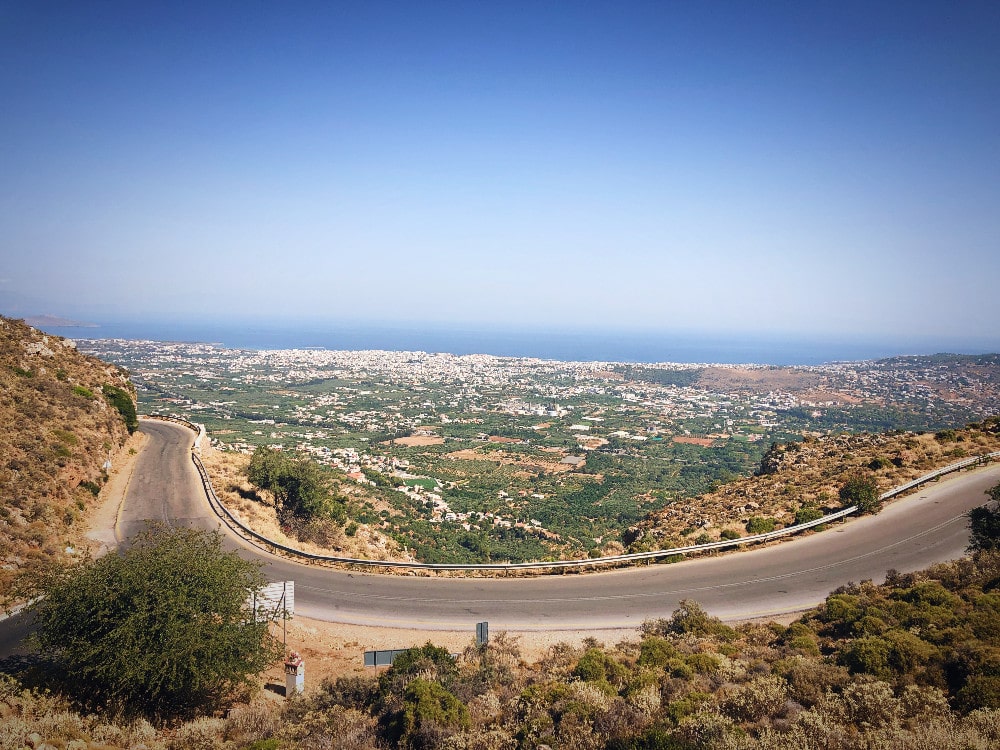 PALEOCHORA REGION
7. Paleochora to Azogyres
You can have several great exploration rides on the southern part of the island — around Paleochora. My favorite short ones start in the center of the town and go up towards Anydri, and Prodromi villages. The roads here are quiet, and you can enjoy the surroundings without a hassle. From time to time, the way can be blocked by sheep that still do not get used to cyclists and run away once they see someone coming.
On the highest point (~770 m), a small chapel has an incredible view of the White Mountains and the green valley below. It is highly recommended to stop for a minute and look around.
In the last leg, you will turn back to Paleochora. If you need water, there is a water spring next to the road in Strati. If you want other beverages, there is a bar in Azogyres. It is owned by a great guy called Lucky, who has a small art gallery, craft shop, and other interesting stuff out there. Worth swinging by before getting back to Paleochora.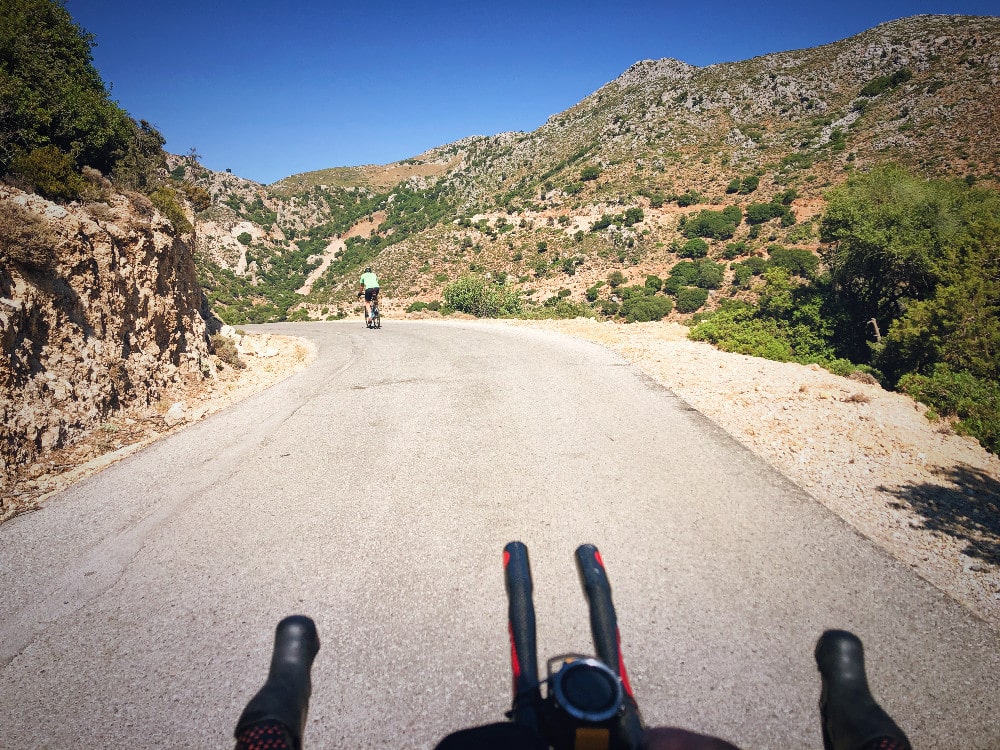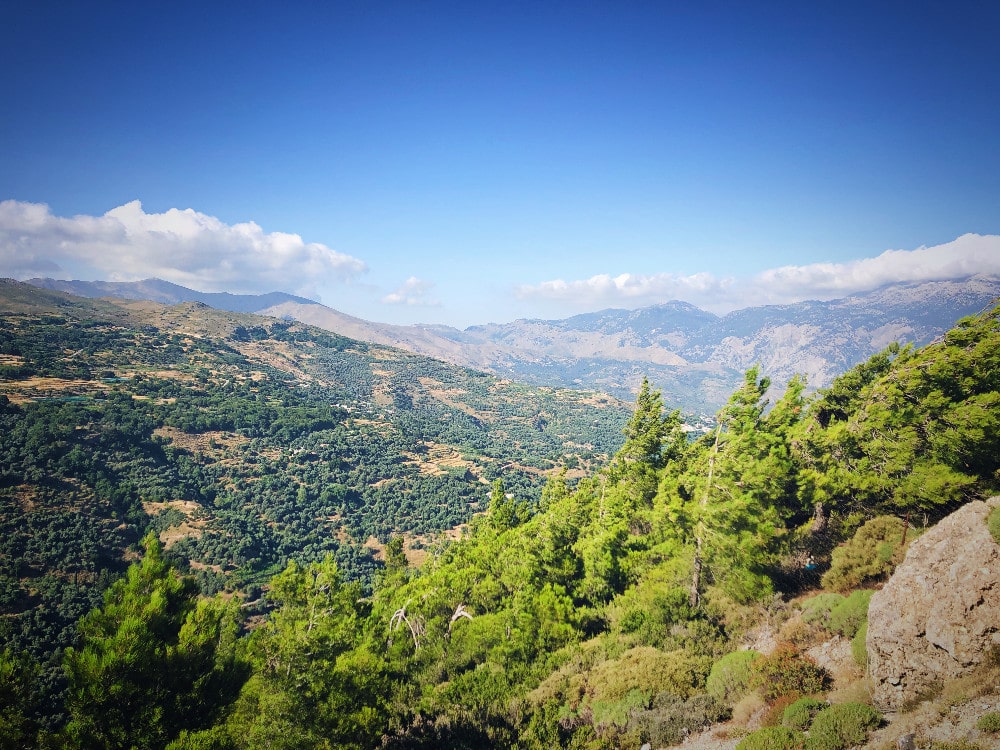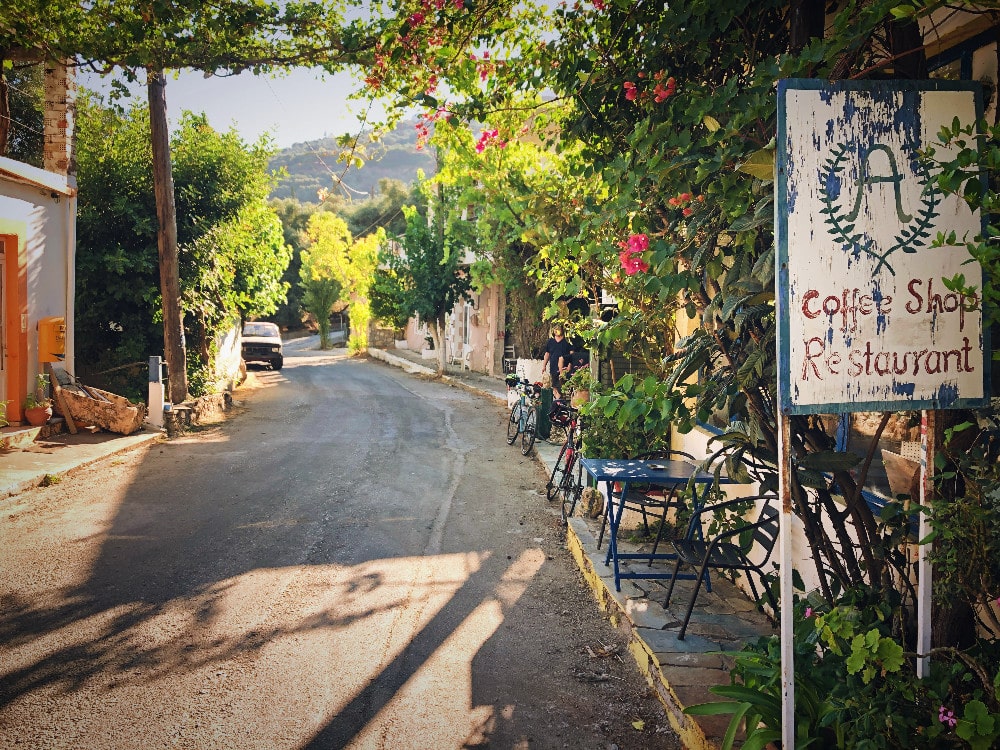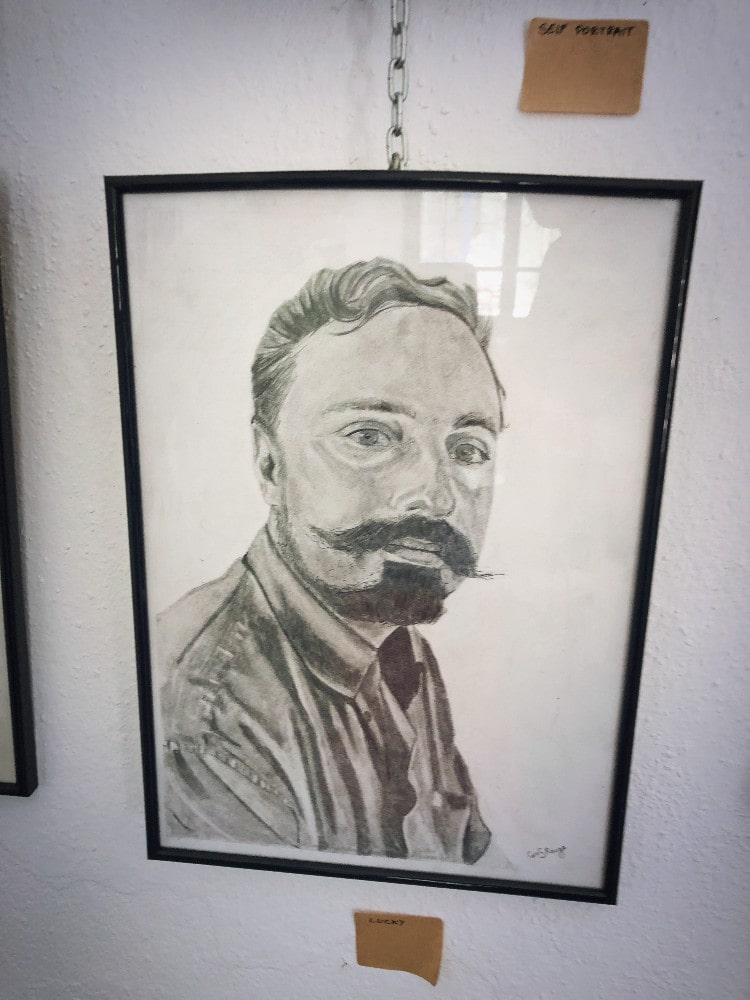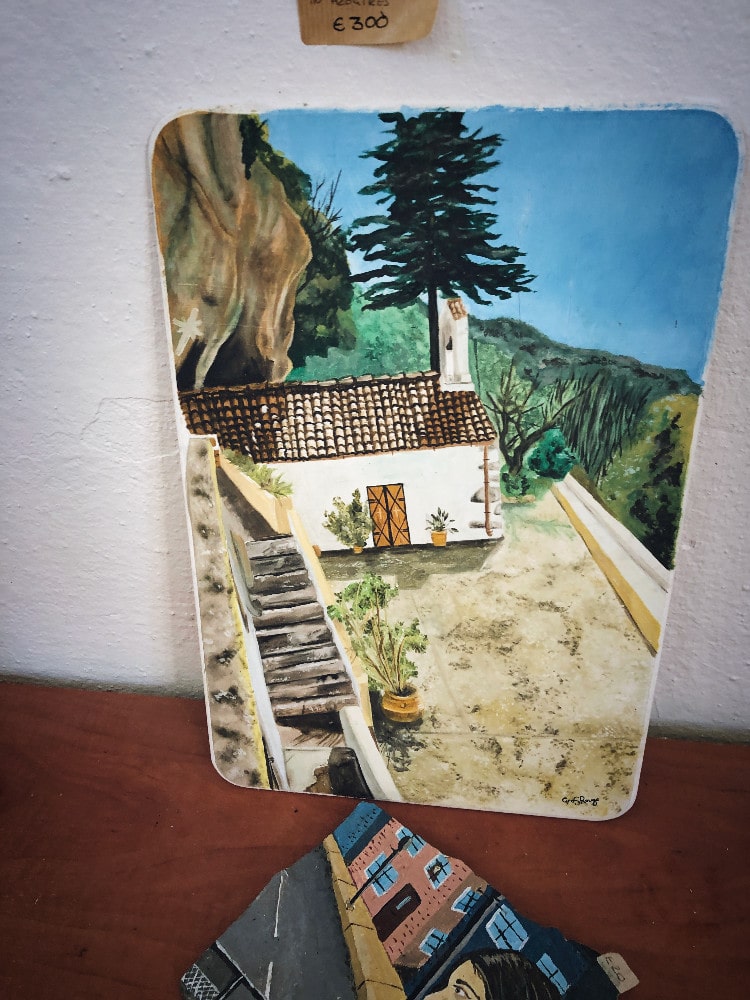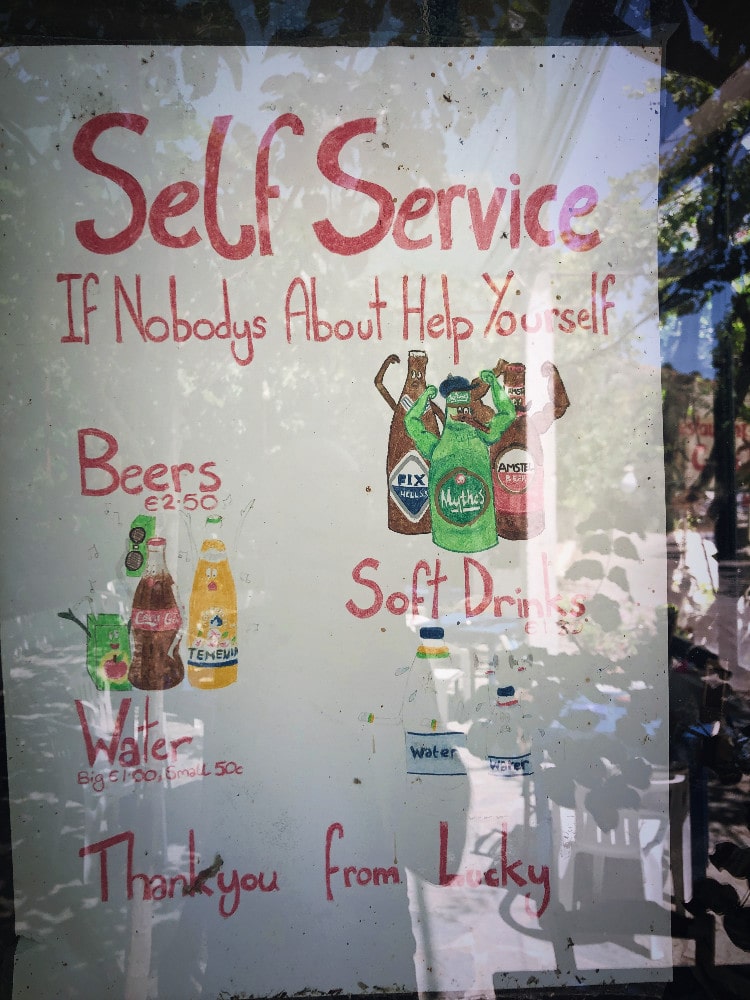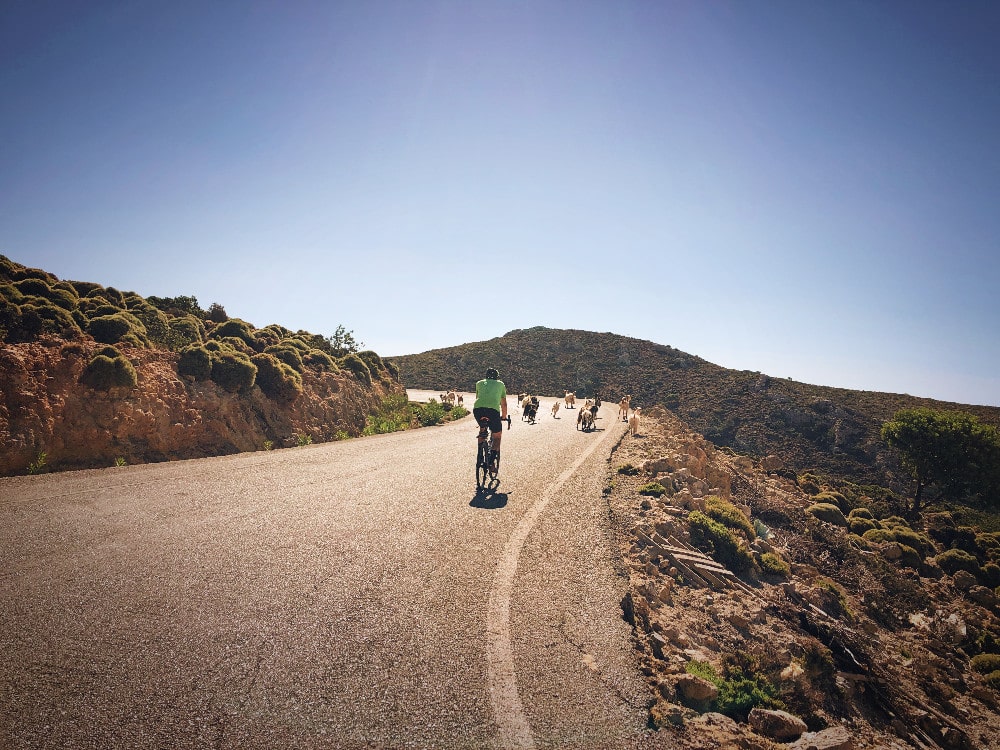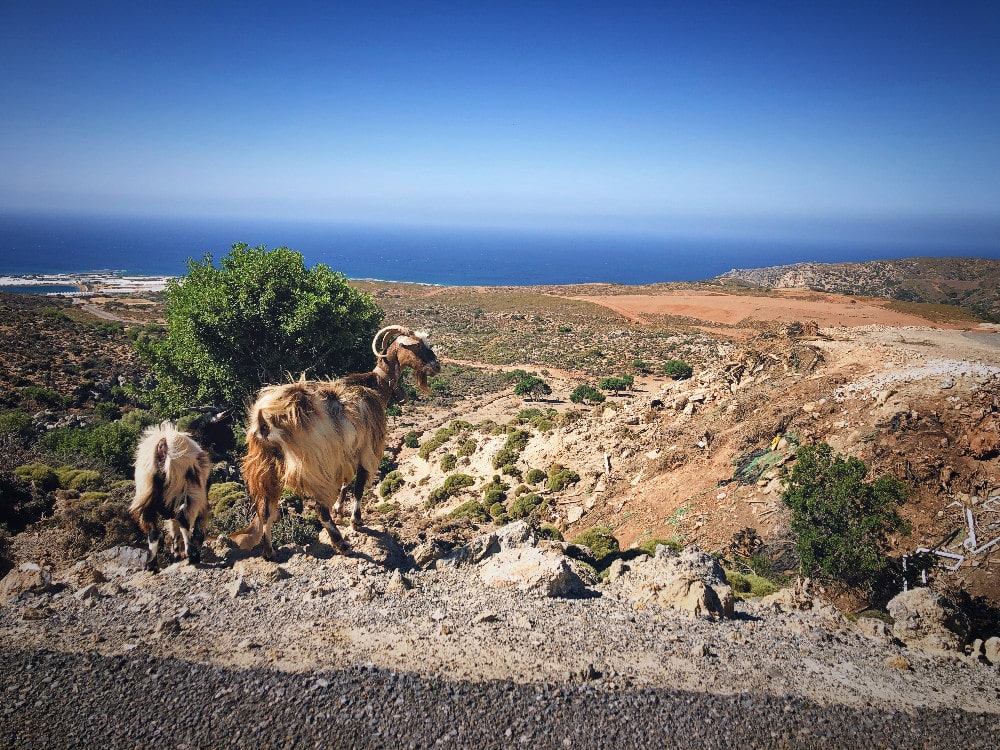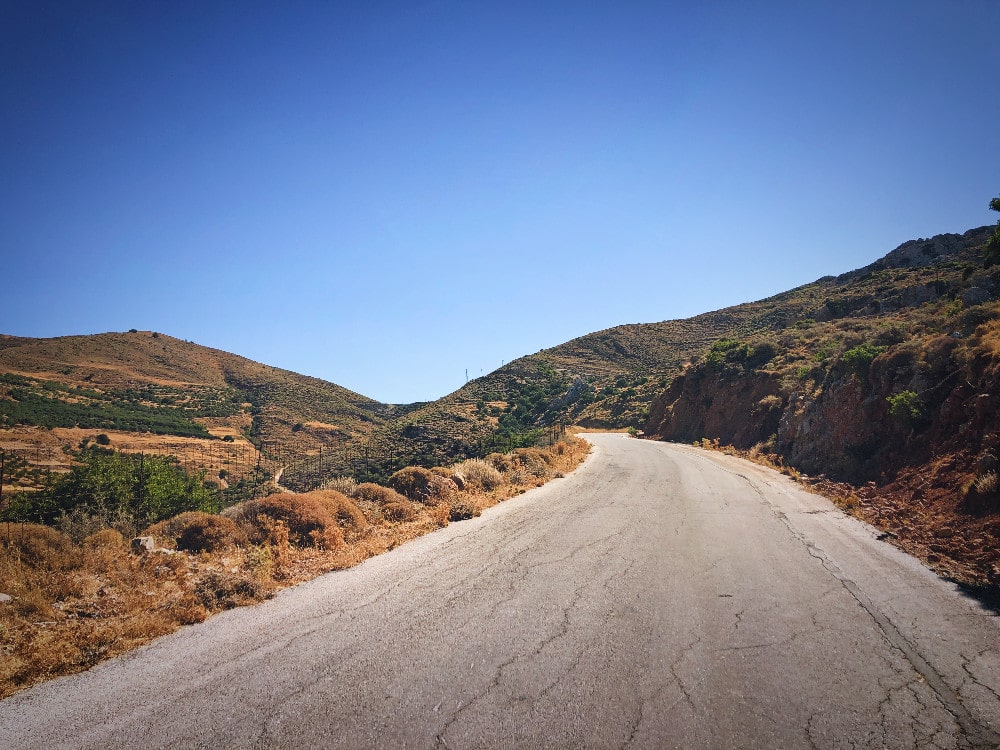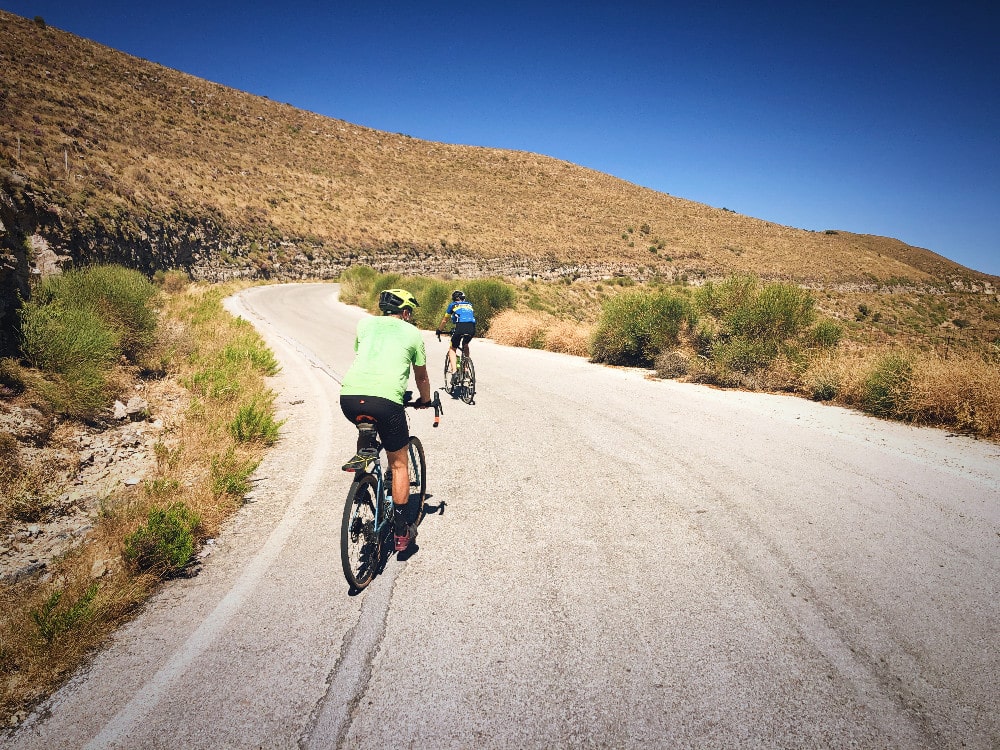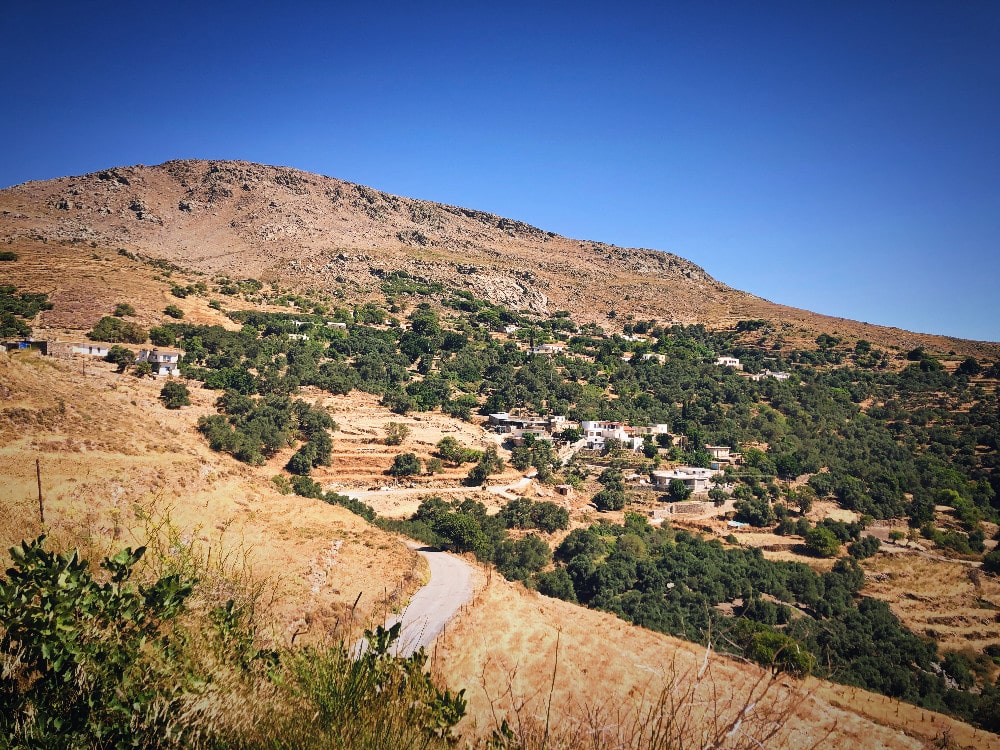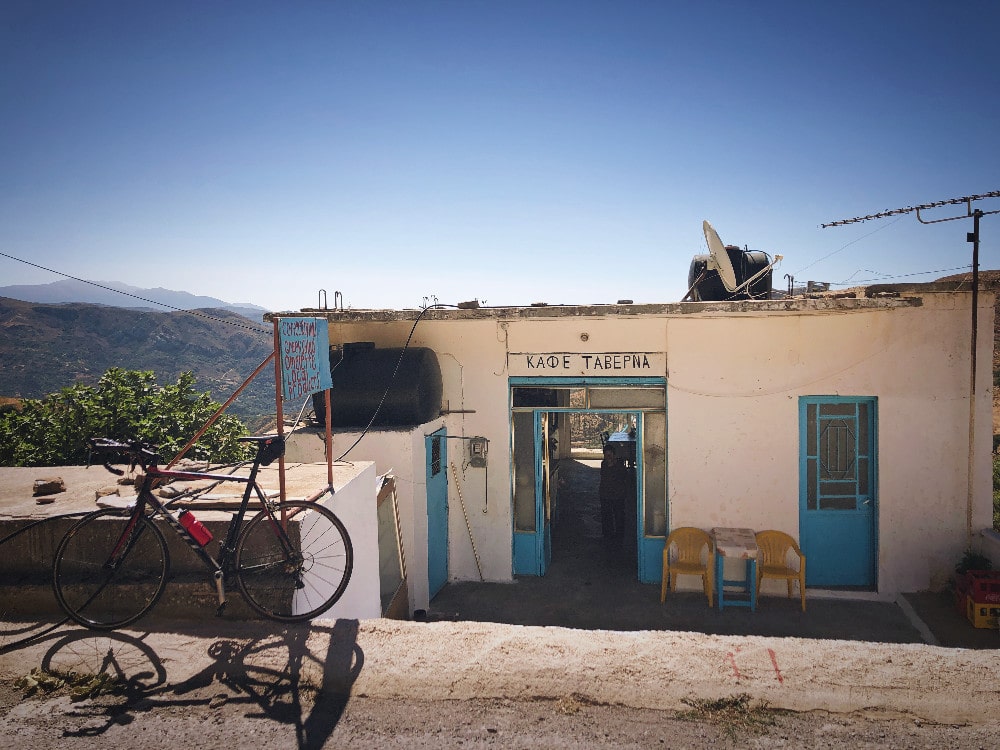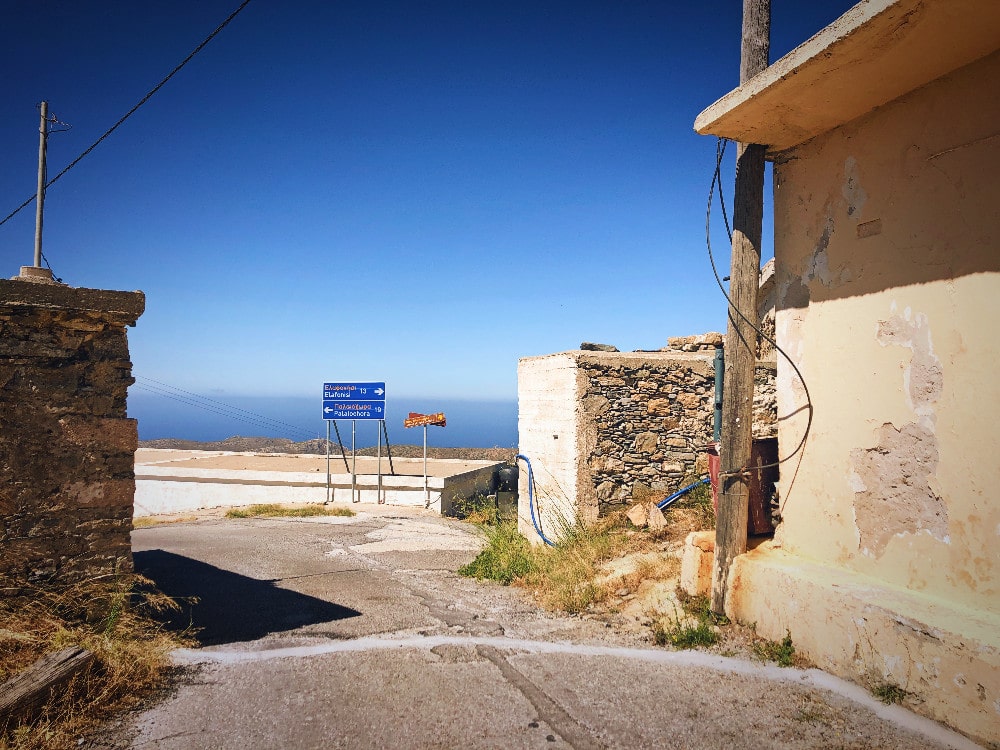 Thanks for reading!