Hiking in Latvia is a great activity to spend out your time being outdoors. There is a list of benefits that you can get out of it. In this blog series, we will overview our most favorable nature trails in Latvia that I walked in recent years – alone, with family, and friends.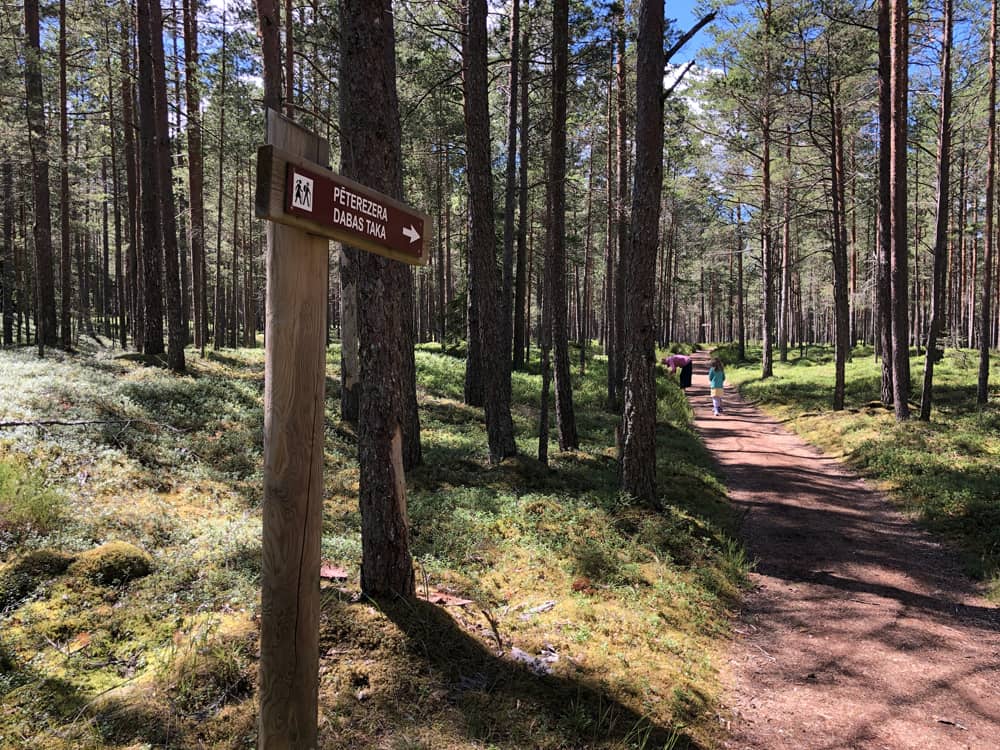 Basic information
General
Pēterezers nature trail is an exciting place to hike not only for flora fauna but also due to the historical background of the region.
In the beginning of 20th century during World War I in North Kurzeme a narrow-gauge railway was built. The railway was 0,6 m wide. It served the needs of the German army, mostly for transportation of timber. During the 1920s-1930s and after World War II until 1962 the train served for transfer of passengers and also goods between coastal fishermen villages, Dundaga, Talsi and Ventspils.
At the beginning of the trail, you will have a chance to walk on the narrow-gauge line, which was connecting Mazirbe and Dundaga.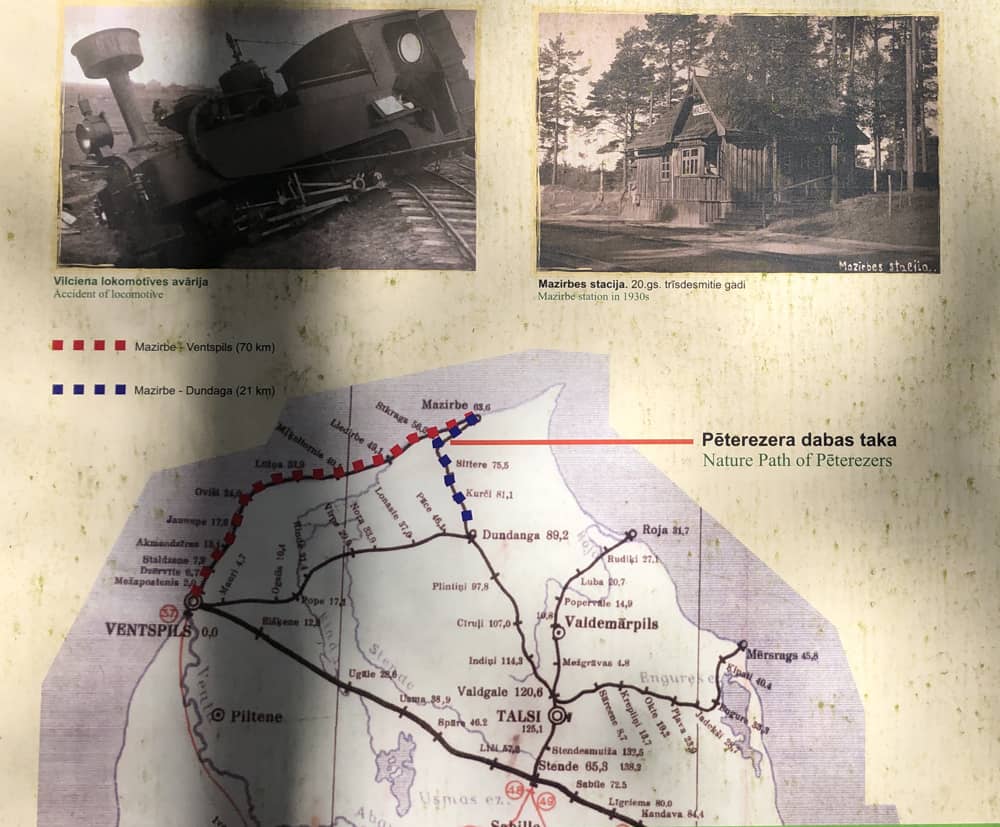 After you are continuing to walk, soon you will step into complicated terrain characterized by long, narrow, parallel hills which alternate with marshy depressions. The hills are ancient dunes that formed and changed with the Baltic Sea. The terrain has developed during the last 6000 years with frequent retreats of the Baltic Sea. Dunes are made of poor sandy soils, pine forests grow on them and ground is covered by lichens, moss and various low-growing shrubs.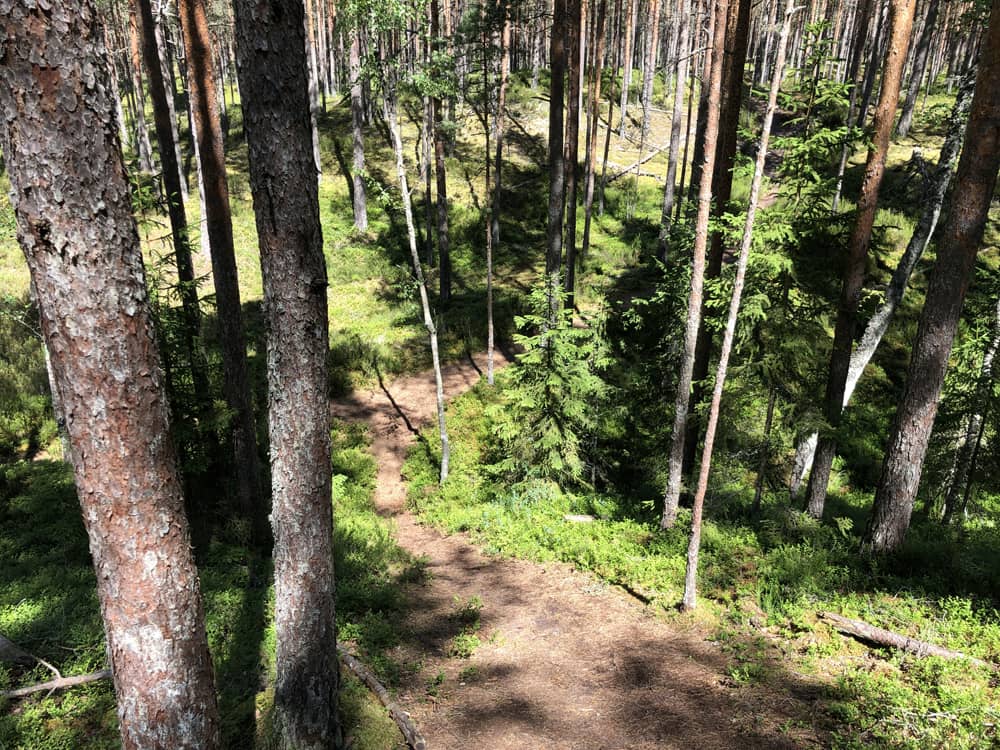 If you are hiking in summer or autumn, look around for forest harvest. Your kids will be thrilled to spend some time in the blueberries fields, and parents can compete who will find mushrooms more.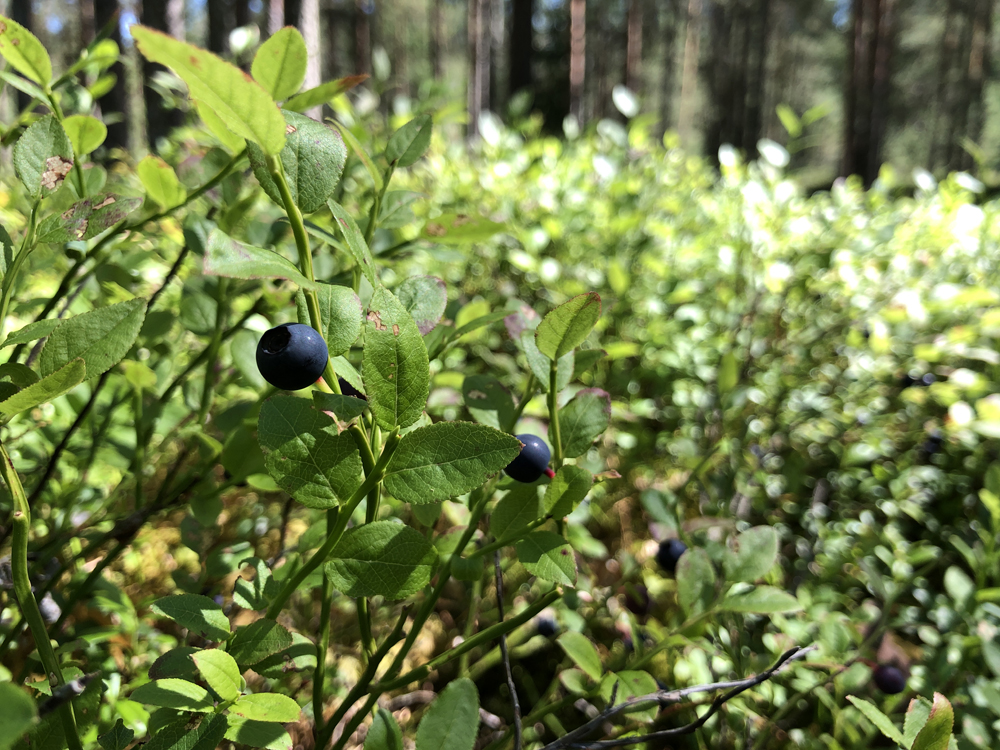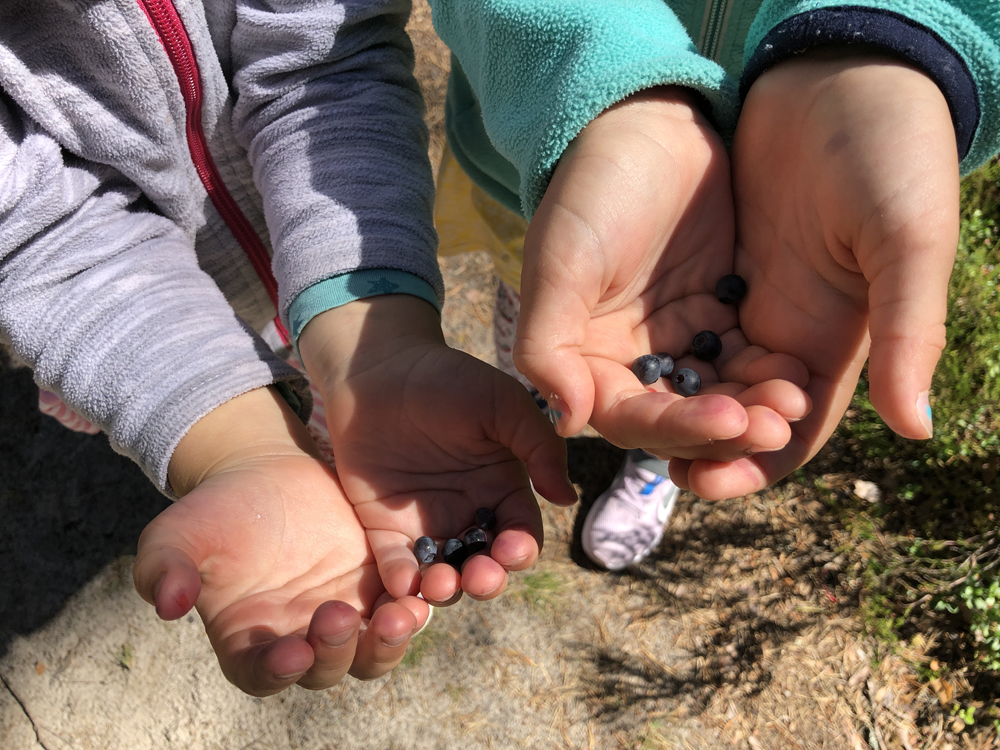 With reaching half distance of the route, you will get to the famous Pēterezers trail place, a wooden boardwalk along the marshy lowland.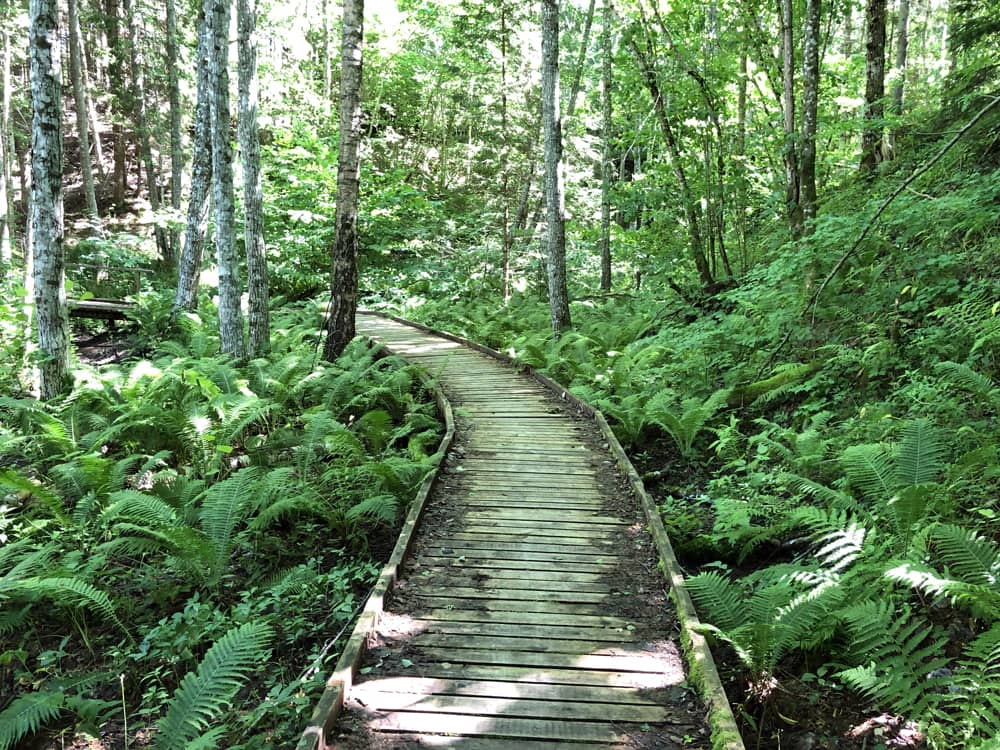 Take your time to take a selfie. Otherwise, who is going to believe that you were here?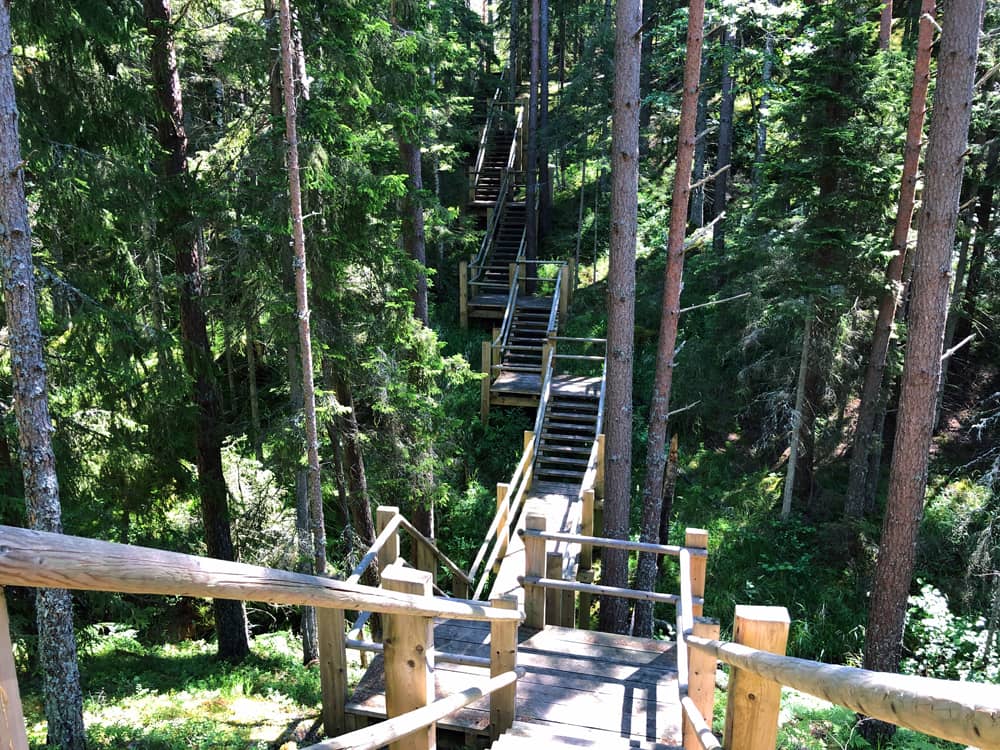 The most exciting place is in the next hundred meters. Leaving the forest, you will see an open area that is called Peter Lake. Every year a thick layer of grass conquers a more significant piece of water. Having a peaceful walk on the wooden boardwalk, you can see it from the close of the signs of natural processes.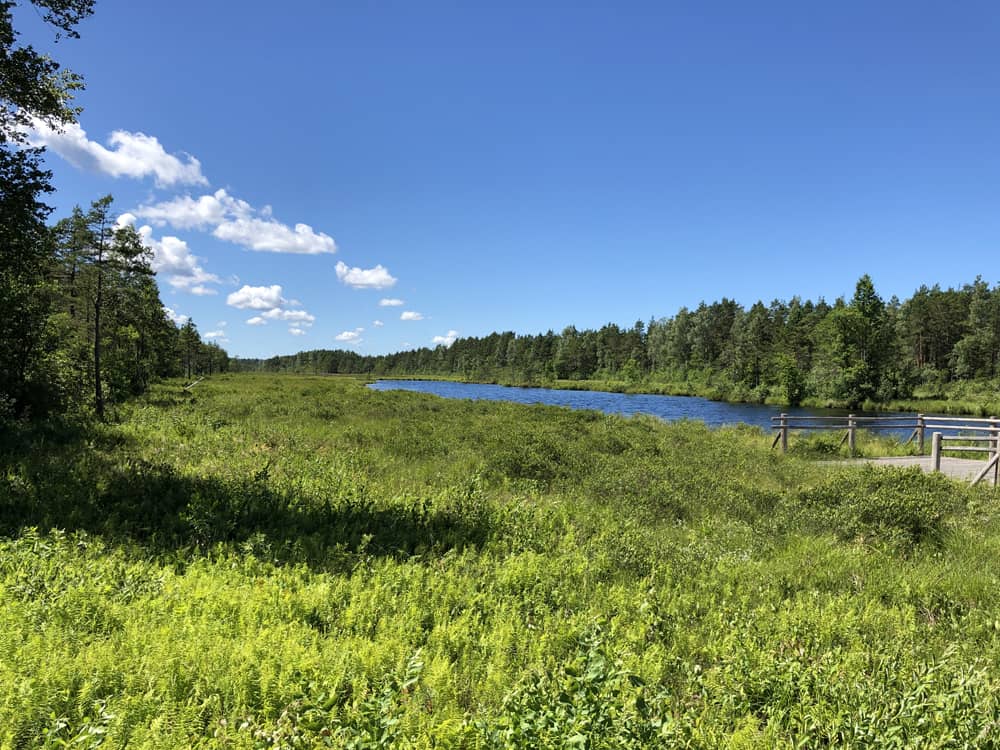 The last kilometre will lead you through the well-established walk path through the pine forest.
Summary
Is it worth visiting? Absolutely! If you are visiting Kolka Cape region by chance, Pēterezers Nature Trail is a great place to swing by for couple hours.
Popularity. Perhaps you will meet some tourist there during sunny days. However, the whole region is pretty much wild. I would highly recommend it to everyone who wants to escape out of civilization.
Families will have a joyful time there. But keep in mind that some parts of the walking path are not suitable for strollers.
Food. Pick up snacks, and don't forget your coffee or tea in your backpack. You will find many spots for a pleasant lunch break.
Mosquitos. You will find them a lot during the springtime. Don't forget your repellent.
Route
Gallery