Guide to Bicycle Travel for Beginners.
Bicycle touring is a great activity that helps you stay healthy and brings the opportunity to visit various places and meet new people. Every year more and more people decide to spend their spare time or dedicate vacations on a bicycle.
You might think you need to be a cycling geek in order to ride your bike for many days, but the truth is most bicycle travelers are normal people like you. With just a small amount of training and the right information, you can complete your first bike trip with relative ease.
This series of articles will help you better prepare for the first trip providing information about bicycle touring, bike types used for it, camping gear and packing essentials. Moreover, we will share the best practices of planning and accommodation options.
In this article you will find answers to the following questions:
What is bicycle touring?
What type of bicycle should I choose for my trip?
What are the options for carrying the load?
Bicycle touring
Bicycle touring – is a form of cycling where riders travel long distances, prioritizing pleasure and endurance over utility and speed. Touring can vary from single-day supported rides to multi-day trips where solo or group riders carry all necessary equipment, tools, food, and clothing.
There are a number of different types of bicycle touring that you should be familiar with:
Long day trip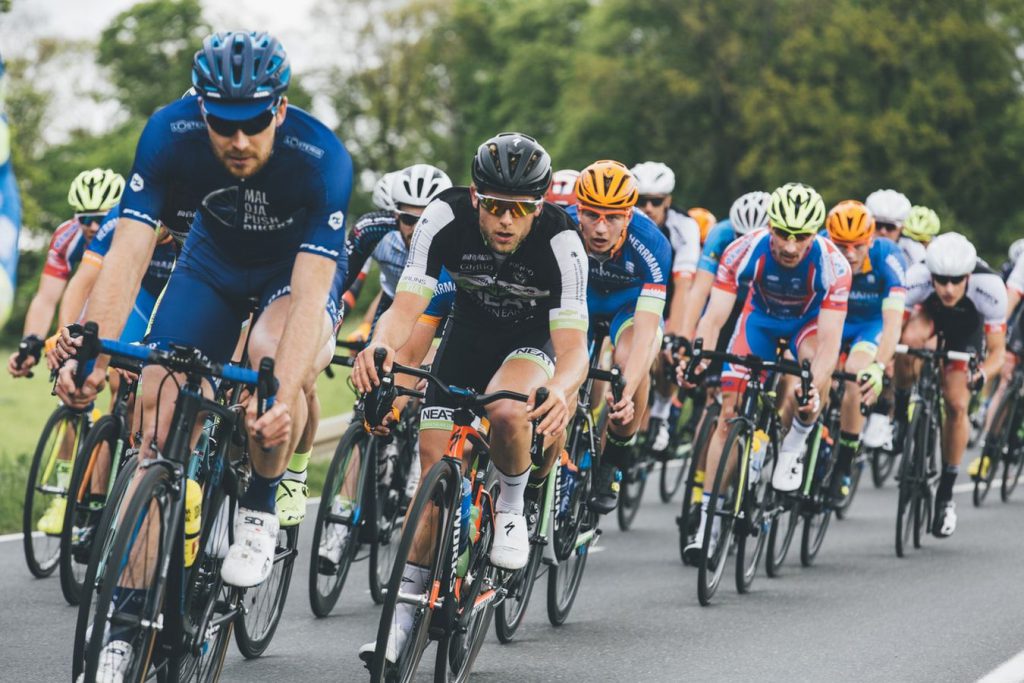 Usually conducted by an organization that brings bicycle riders together in a single location. These people ride their bikes for a relatively long distance in a single day. Typical rides of this type can range from 100 to 160 kilometers in a 24-hour period.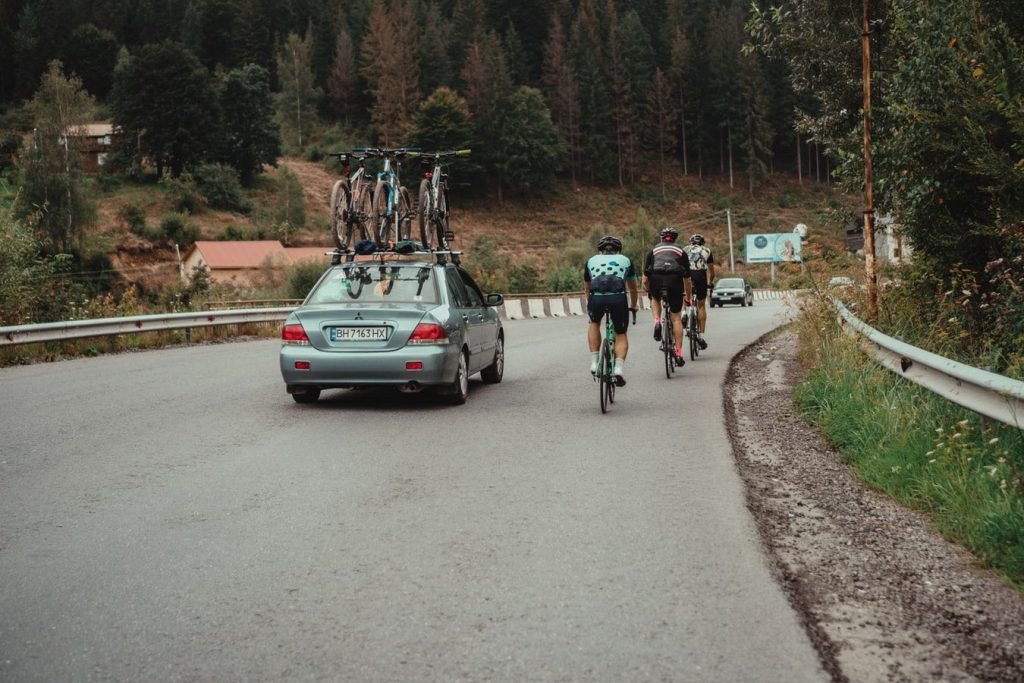 Type of tour where gear, food, clothing, camping equipment is carried in a vehicle that meets you at various checkpoints along your route. Some of these tours require that you pay to be a part of them. In this case, the tour leaders typically drive a van while you get to ride your bike along a pre-established route. Other times, groups of individuals will simply get together and take turns driving a chase vehicle while the others in the group ride their bikes.
Credit card tour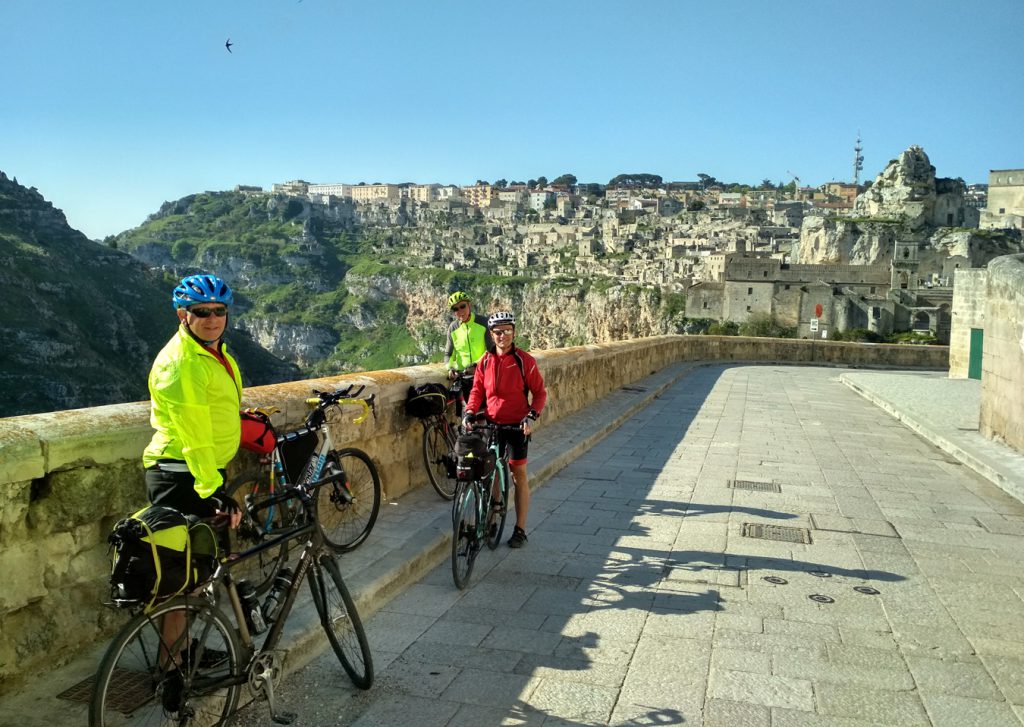 When you travel by bike and pack almost nothing but the clothes on your back and a credit card or cash to buy things along the way. Instead of carrying a tent, you pay to sleep in a hotel each night. Instead of cooking your own food, you buy your meals along the way. Credit card tours are typically less than a week in length and are usually not supported by a tour company.
Guided self-supported tour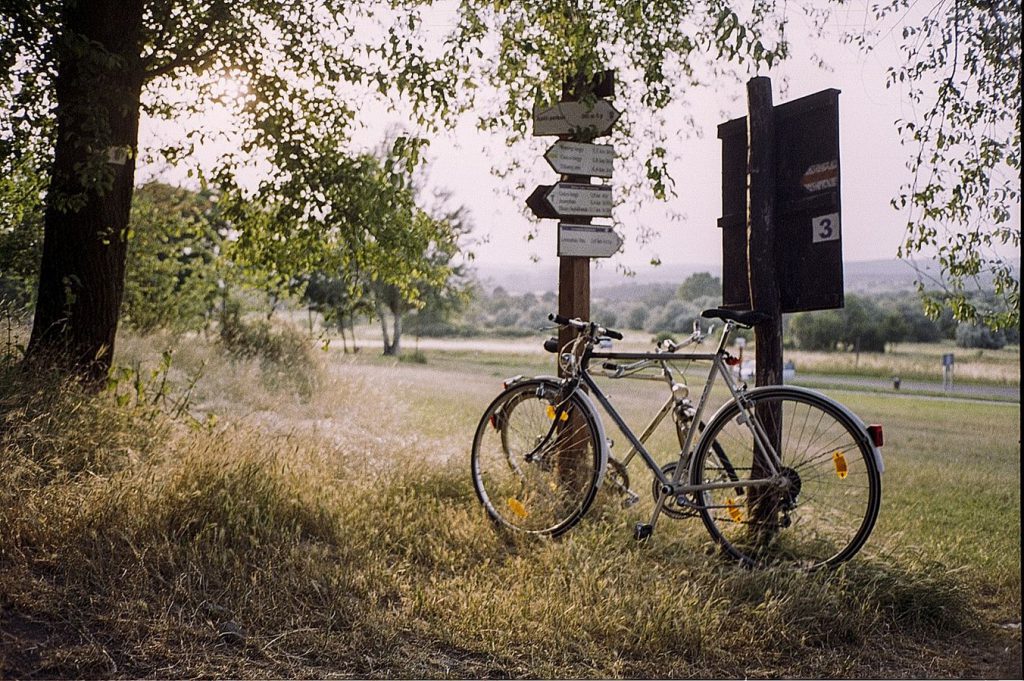 Tour where you carry everything you need to survive on your bicycle. Food, clothes, tent, stove, etc., but a guide from a touring company leads you on a specific route. With these types of tours, you usually ride with a small group of people who are escorted on a daily basis by an experienced bicycle touring guide.
Fully self-supported tour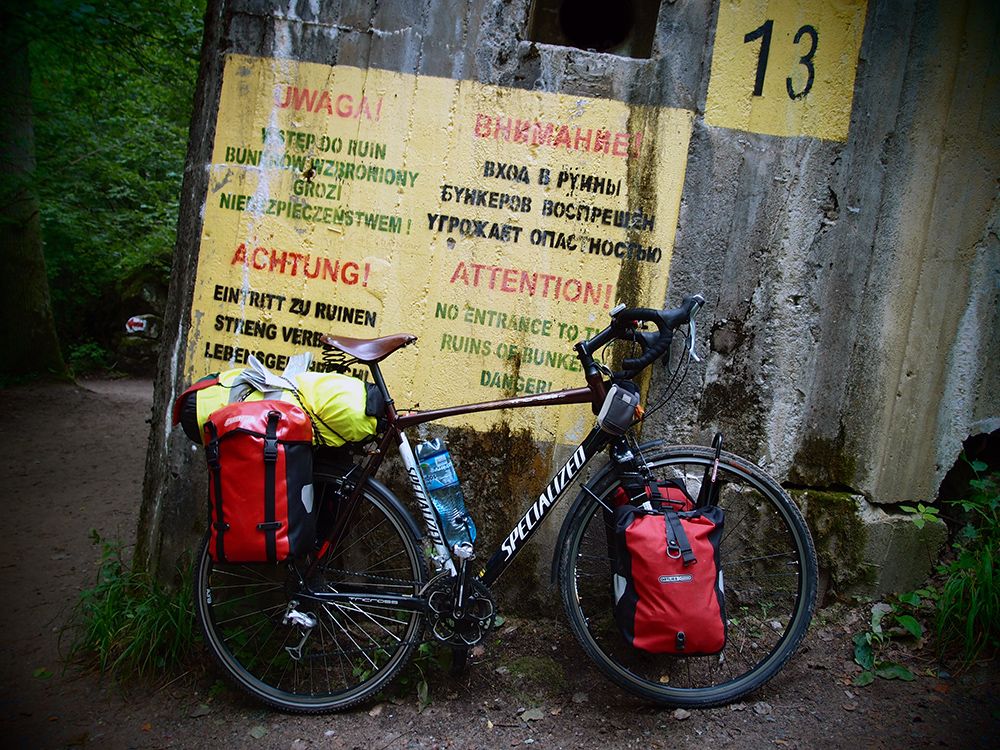 Finally, there is the self-supported bicycle tour which requires you to travel alone without a guide in carrying all the clothes tools and gear. You will need to survive for days, weeks or months on end. This is the type of bicycle touring many people are familiar with. And even today it is one of the most popular ways to travel by bike.
Bicycle travel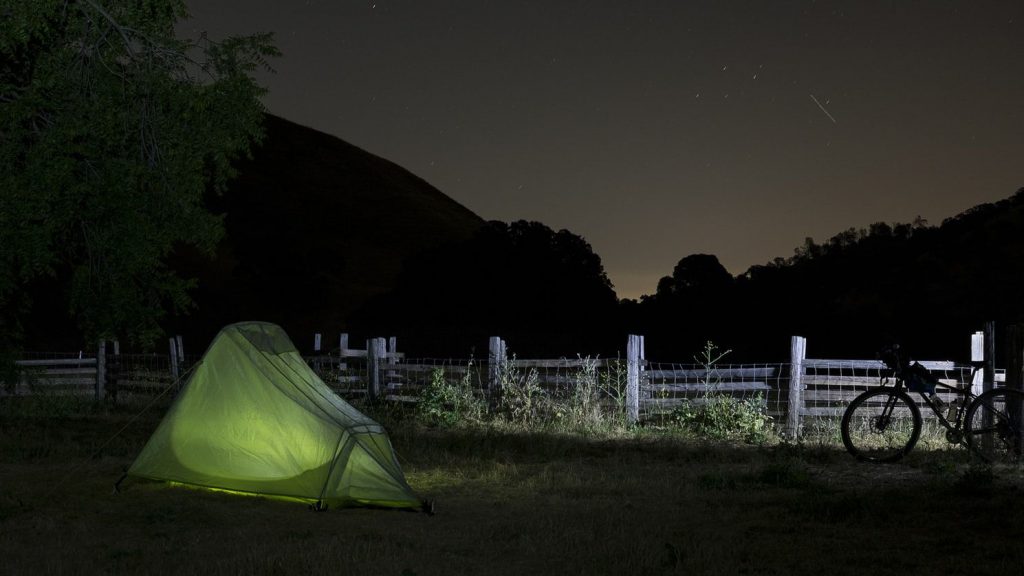 This is the new breed of bicycle touring. It goes beyond self-supported touring because it is so much longer, more technically advanced and most importantly, lifestyle-driven. This new form of bicycle touring is not a short-term stint. It is a new form of travel and a new way of living.
Bicycle types
The following is a brief overview of the different types of bicycles used for long-distance bike travel. As you will see each bicycle type has its benefits and its drawbacks.
The mountain bike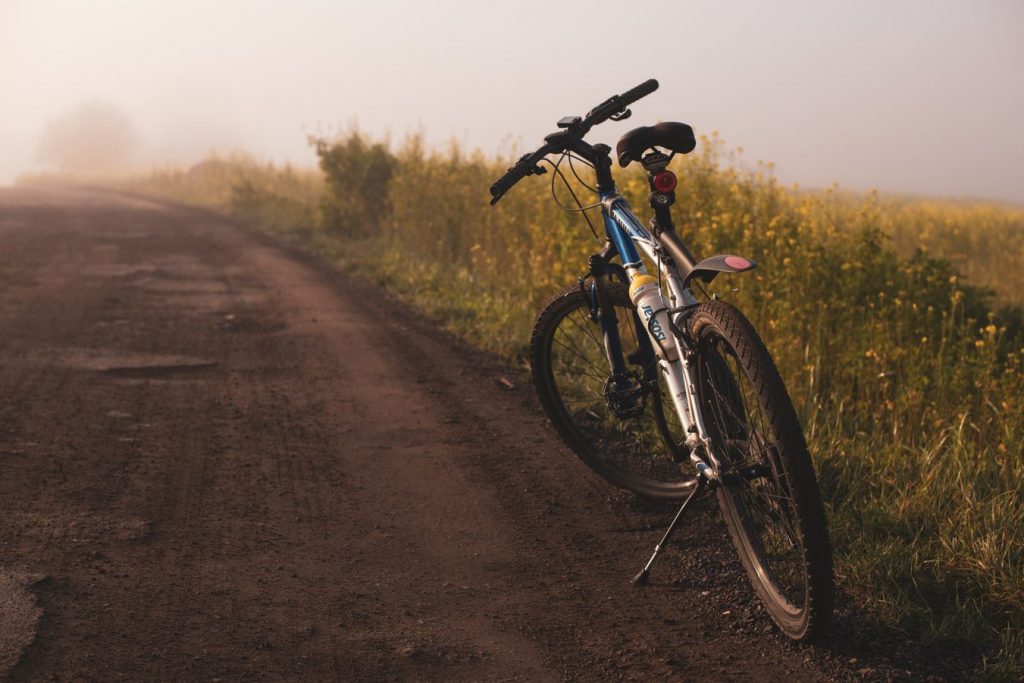 You have probably got an old mountain bike in the garage and you're wondering to yourself can I really do a long-distance tour on this old thing? Well, I'll be the first to tell you that crossing the country or even riding around the world on a mountain bike is entirely possible. That said, I'll also be the first person to tell you that riding a mountain bike for long distances is not the easiest thing in the world. Most mountain bikes are not made for extensive riding on paved roads. As you will see in a moment, there are better options. Mountain bikes are great in some situations, however, if you plan to spend a significant amount of time riding on unpaved roads or trails, then a mountain bike is an excellent vehicle for your bicycle tour.
Some bicycle travelers riding around the world opt for a mountain bike because they want to be prepared for whatever conditions they might encounter on their journey. A mountain bike is a good choice for shorter trips just a couple days, off-road travels or long term adventures spanning the globe.
Road bike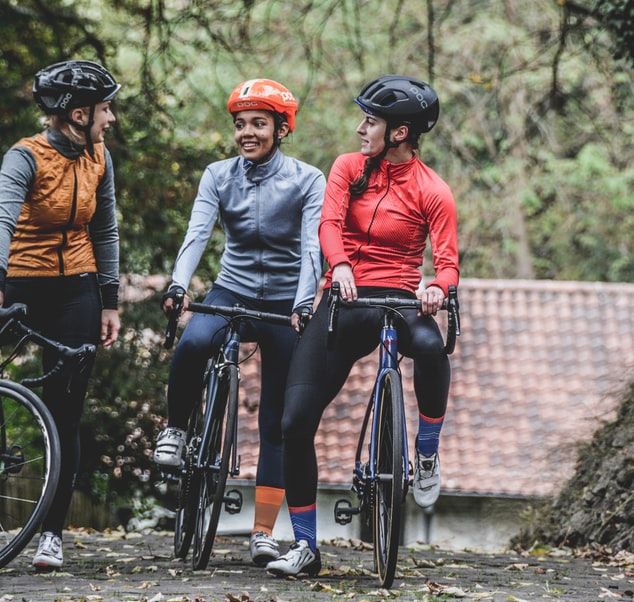 Maybe you don't have a mountain bike in your garage, but you might have a road bike. Road bikes are great for long day rides and supported tours where your belongings are being carried in a sag wagon. But for the long-distance self-supported tour road bikes typically won't suit well. Road bikes can work for shorter trips, usually a week or less in length. But if you plan to spend significant time in the saddle there are better choices.
Recumbent bicycle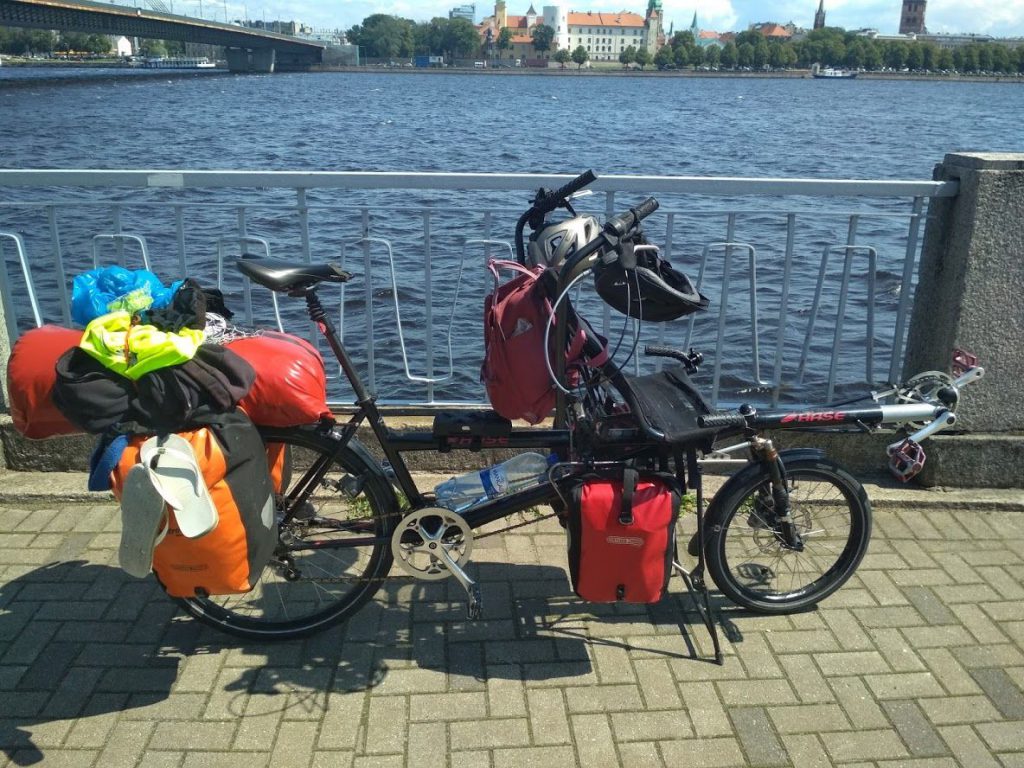 A bike that you sit and lean back in as though you were sitting in a chair. Many people who ride recumbent bicycles have back or knee problems. However, some people like them just because they're fun to ride. Some recumbent bicycles are equipped for long-distance bicycle travel while others are not. Do your research before buying a recumbent bicycle to make sure it can carry your gear and get you up the long hills you'll likely be climbing.
Folding bikes
Are most commonly known as commuter bikes. Thanks to the growing number of long-distance bicycle travelers, folding bike companies have started to produce folding bicycles made specifically for long-distance touring. The advantage of a folding bike is that
you can pack it into a suitcase and put it on an airplane, boat, bus or train and travel by your bike in relative ease. Traveling with a full-size bicycle is not always so easy so folding bikes, while they may look a little funny, does have their advantages.
Touring bikes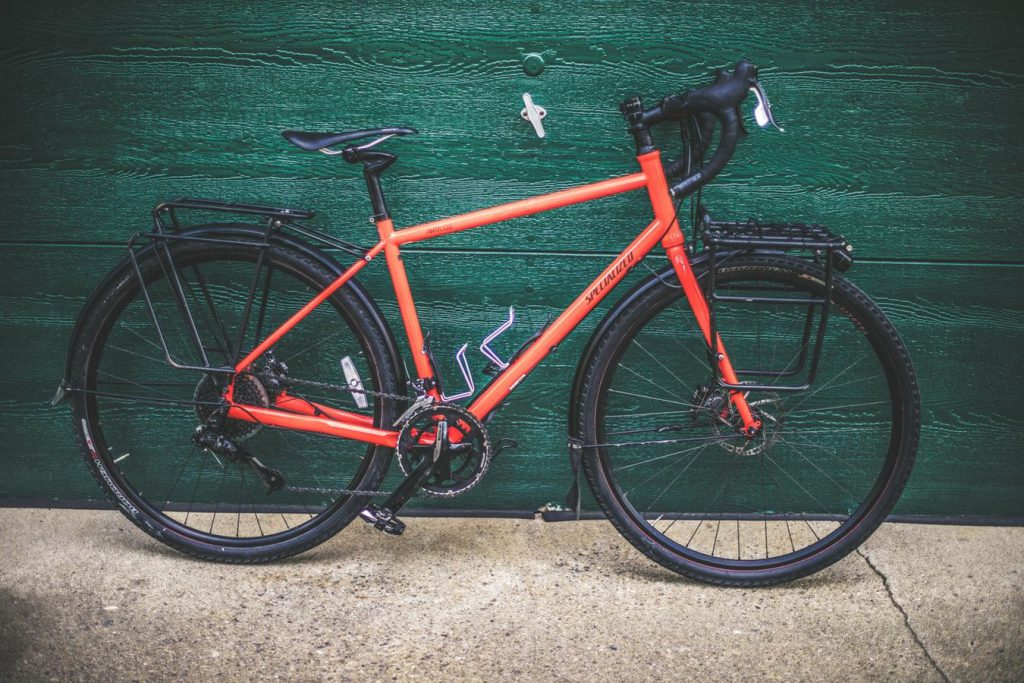 This is the bike made specifically for long-distance touring. There are a number of things which makes touring bike different than all the bikes mentioned previously. And there are some of the features that almost all touring bikes have in common:
Wider tires than road bikes enabling them to support more weight and ride in rougher conditions. Most touring bikes can handle a fair amount of off-road riding.
Durable frame made of heavy-duty steel. Touring bikes need to carry more weight so they need to be made of stronger metals.
Extremely low gears for easier climbing hills and mountains. The gearing on a touring bike is very much like on a mountain bike.
More comfortable sitting position for long-distance riding.
Eyelets for rack and fender mounting. Touring bikes allows you to carry up to four panniers and use fender protection from water and mud.
Trends from 2022
We have reviewed the most common types and features of it. However, for the last few years, huge changes in the touring bike industry can be seen. You can choose from steel, aluminium, titanium or carbon touring bikes. You can go for a lightweight build for shorter tours or heavy-duty build for rough conditions. Most frame-sets now fit wider tires for riding on the more challenging surface without sacrificing a lot on speed.
Major touring bicycle trends are stated below:
Touring bikes have become more specialized in the last couple of years. Gravel, adventure, allroad, bikepacking. These are the names, which you might hear more often. Every category could serve much better for more specific touring purposes.
The supply of off-road touring bikes is increasing rapidly. Thanks to the interest in off-road adventures such as bikepacking, we now have ample bikes to choose between. The key characteristics of an off-road tourer include clearance for wider tires, wider handlebars, and lower gear ratios.
A huge boom in light touring bikes has been seen since bikepacking, adventure and gravel riding becomes popular. This shouldn't be surprised having in mind, that now over 100 manufacturers produce bikepacking bags and endless gravel-focussed event, unsupported ultra-endurance bike races are organized yearly. Light touring bikes are all between 9-12kg and are designed to support lighter loads. They are fast enough to ride on tarmac, but also strong enough for weekend adventures in the woods.
Carbon bikes are coming into touring discipline. After a couple of decades in the bicycle industry, carbon technology now quite mature enough to be used for carrying the load. Currently, manufacturers offer more than 50 different models that have eyelets for front and rear racks.
Almost all newly designed touring bikes have more tire clearance than ever before. Wider tires lets to ride more comfortably and thanks to different brand new tires technologies, have lower rolling resistance. In off-road touring category 3.0'' clearance is now often seen and for light touring bikes 1.8'' is the default.
More and more new touring and adventure bikes come without a front derailleur. This gives a chance to save on weight but results in narrower gear ranges. Typically for lumpy roads, 2x gear ratios still might be a better option, but for riding on flatter routes, 1x also works out.
Conclusion
As you can see, there are a number of different types of bicycles you can choose from. In order to pick the right bike for your tour, basically you will need to consider these questions:
Where you plan to go?
How long you plan to spend out on the road?
How much gear do you plan to carry?
What the road conditions are going to be like?
Cycling luggage
If you are just considering to go for the first bicycle tour, you might think the bicycle travelers carry their belongings in a backpack. This can be an option for short term ride, but carrying things in a backpack is not the typical approach for most traveling cyclists. The reason you don't want to carry your gear in a backpack is that using a backpack is going to make you hot, sweaty and sore. After spending up to 12 hours riding on your bike, the last thing you want is to have a big, heavy bag on your back. Instead of a backpack, there are three main ways to carry your gear on your bike and thus eliminate any excess pressure to your back, neck or body. We look at the pros and cons of your options in loading up.
Panniers
They are backpack-sized bags that attach to the front and rear racks of your bicycle. A standard touring bicycle can hold up to four panniers and thus a whole lot of gear.
Pros: Large capacity, comfortable to use
Cons: negative effect on handling and speed, heavy
Trailer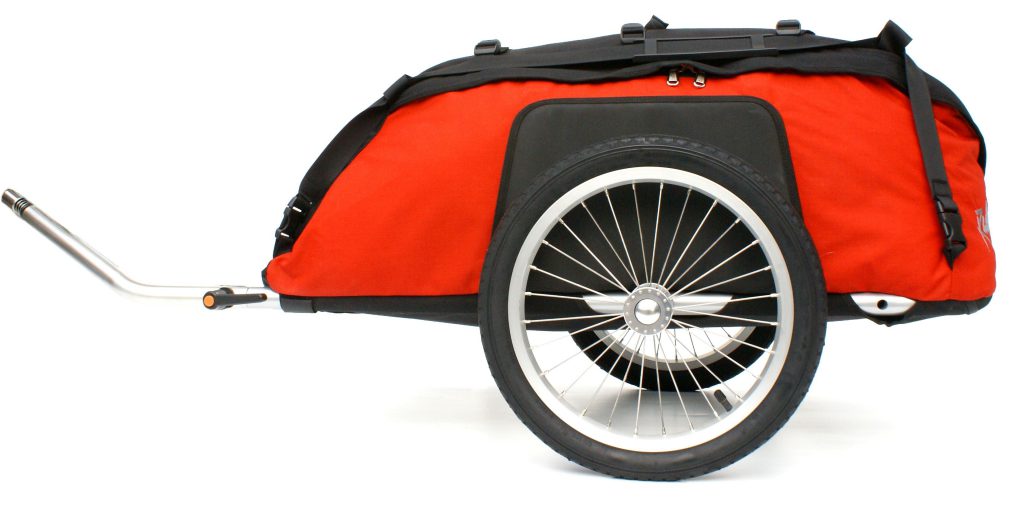 It is a one or two-wheeled metal cart that you pull behind your bicycle. Inside the trailer, you store your belongings and the weight of your equipment is placed off of your body or bicycle.
Pros: suitable for carrying large loads, minimal effect on bicycle handling
Cons: expensive, heavy, complicated transportation
Bikepacking bags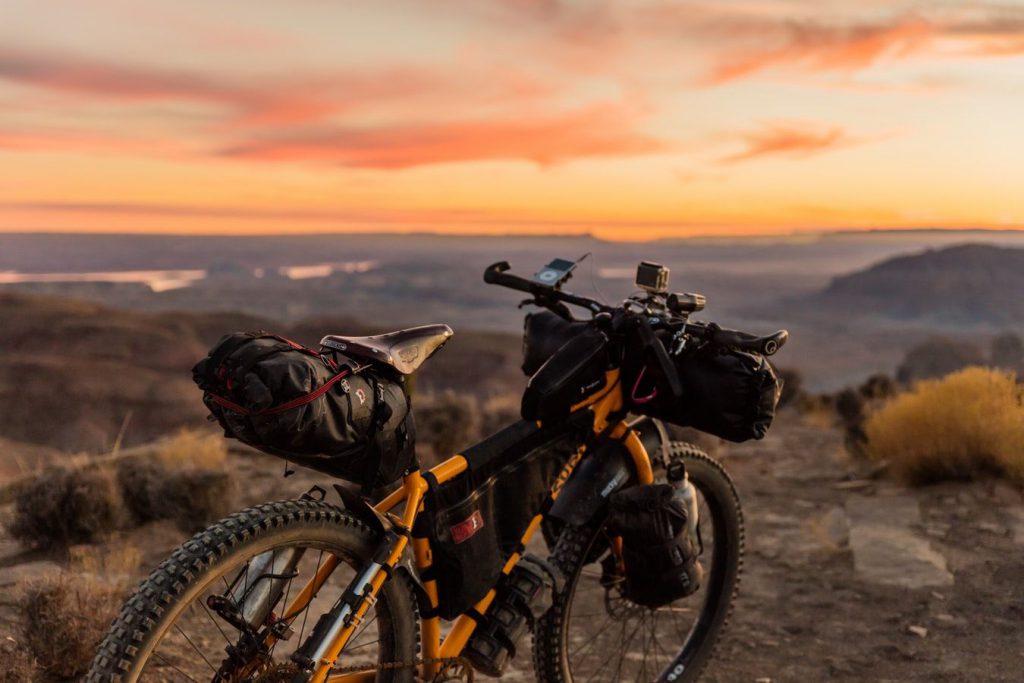 It is a soft bag that is secured with Velcro straps. It doesn't require bicycle racks and directly mounts to the frame of the bike. Typically it consists of three bags attached to the handlebar (roll bag), frame bag and seat post (seat pack).
Pros: lightweight, universal, minimal effect on handling and aerodynamics
Cons: limited carrying capacity, to pack and access gear can be challenging, less suitable to carry electronic devices.
As lightweight touring becomes more popular, many cyclists tend to leverage the advantages of new solutions. During a couple of past years, we saw a dramatic demand increase of bike-packing bags compared to traditional panniers. However, for fully self-supported tours, where large luggage capacity is prioritized over speed, folks yet tend to use panniers or trailers.