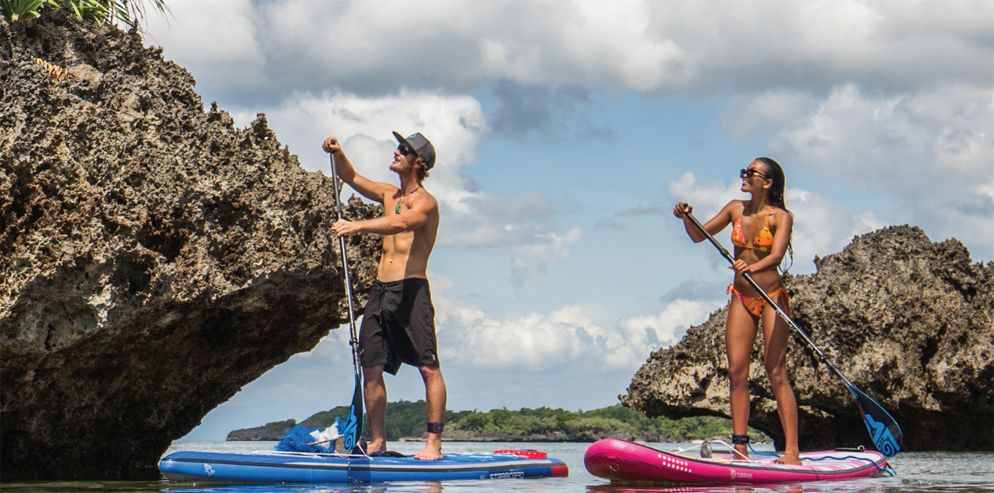 Starboard Tufskin paddles come with the right features to be used by begginers, SUP schools and as rental material. They possess a high-quality blade and grip, with impact and wear resistance due to their materials.
Being strong, durable and thermally-resistant paddles, they are the most suitable option when practicing SUP in different waters.
Highly resistant
Ideal for beginners due to their performance and lightness.
Unbeatable price.
Three-piece version is the ideal complement for inflatable boards because once disassembled they fit easily in a backpack.