It is the fourth part of the series of articles reporting the story about five cyclists who decided to cross Central and Eastern Europe with a single attempt. In 16 days from leaving Vilnius in Lithuania, they managed to cycle 2400 kilometers and successfully have reached the southernmost point of the trip – Thessaloniki city in Greece. Every separate article covers one of the countries – Belarus, Poland, Ukraine, Romania, Bulgaria, Greece, which they managed to cross on their way. If you would like to read previous articles about adventures in Belarus, Poland, Ukraine issued before, kindly proceed here.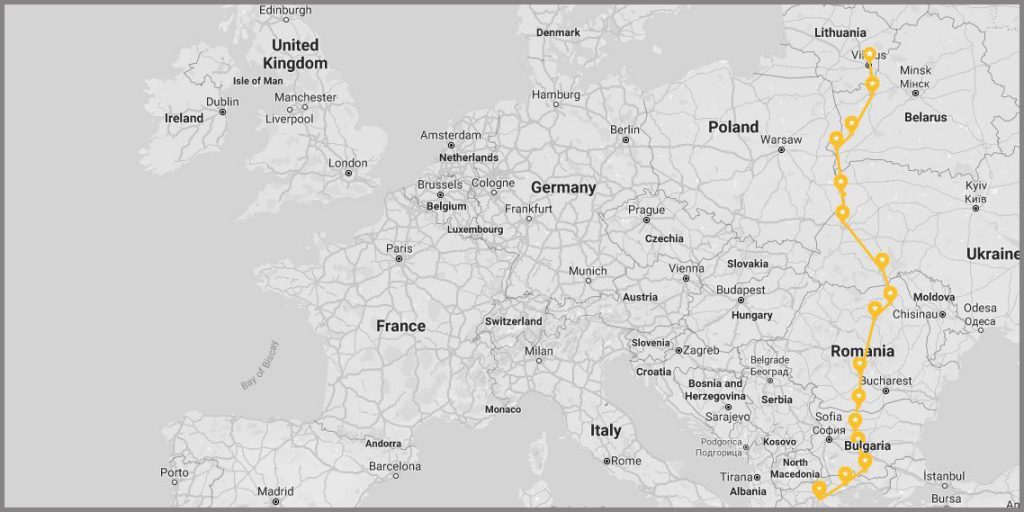 Romania
Overview
It is one of my favorite cycling destinations from out of all countries in Europe. Picturesque sceneries, helpful people and interesting routes. The whole country is big and due to that pretty diverse. You can challenge yourself in the Carpathian mountains or enjoy a calm riding on the Eurovelo routes. The longest in Romania would be Danube Cycle Route formerly known as Eurovelo 6, Atlantic – Black sea route. The other one is Eurovelo 13 "Iron Curtain Trail" section in Romania. Both of them are worthwhile to check out by yourself and get new experiences.
Pros:
Interesting country for cycling
Delicious local cuisine, especially for those who prefer Italian taste
Reasonable prices
Cons:
Distance between the points of interest can be relatively big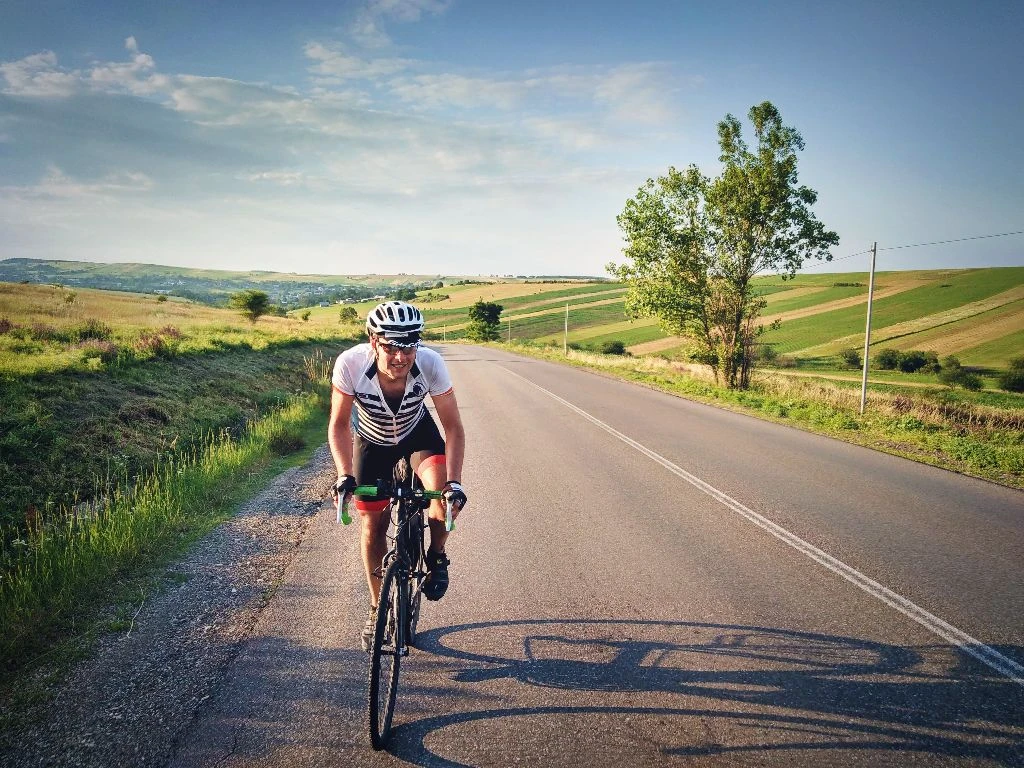 It was a short night in Chernivtsi. And we felt a little bit of Deja Vu, because of just 2 years ago with the same crew we have been here for touring purposes also. Moreover, the section to the Romanian border was known for us well. Nothing has changed except the border procedures. That has improved so much, that we didn't have to fill up any more stupid papers and wait. Like in all civilized countries, you show the passport, and good to go.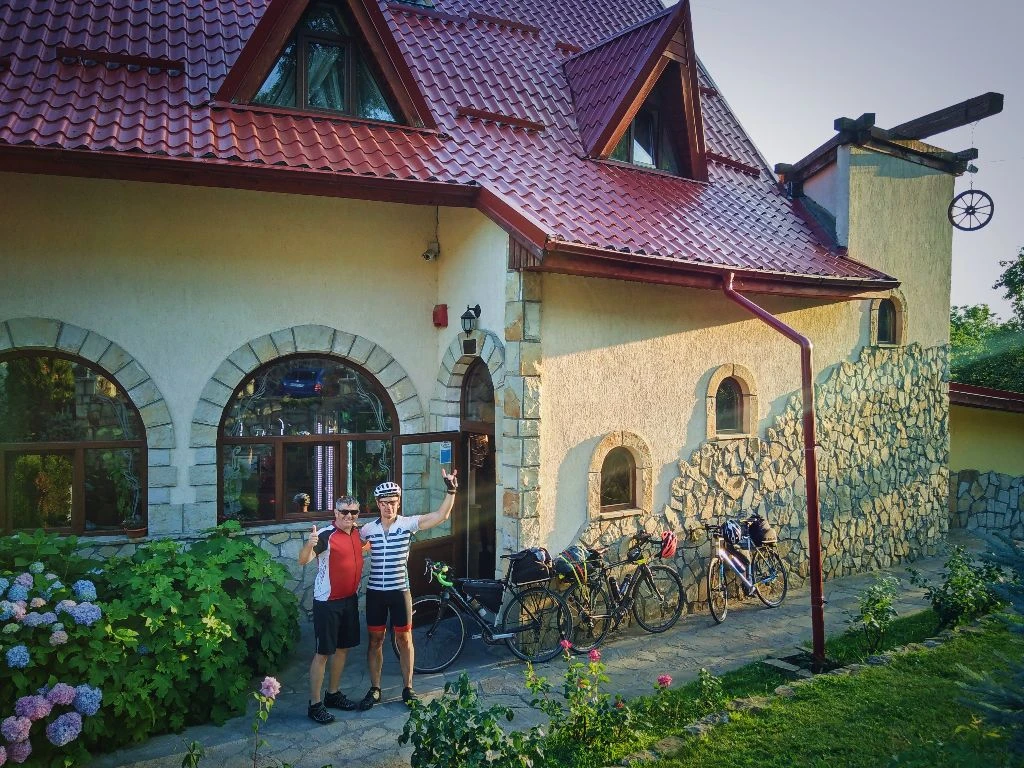 The day was a bit challenging. Now we started to feel that we are going south. The temperature quickly went above +30C and surely not for the last time. Furthermore, getting closer to Targu Neamt, we got into hills. Like never before, I was willing to sit down in the open hotel restaurant and have a meal, but my intention was a bit postponed as our apartments were overbooked. Small issue after yesterday's adventures in Ukraine.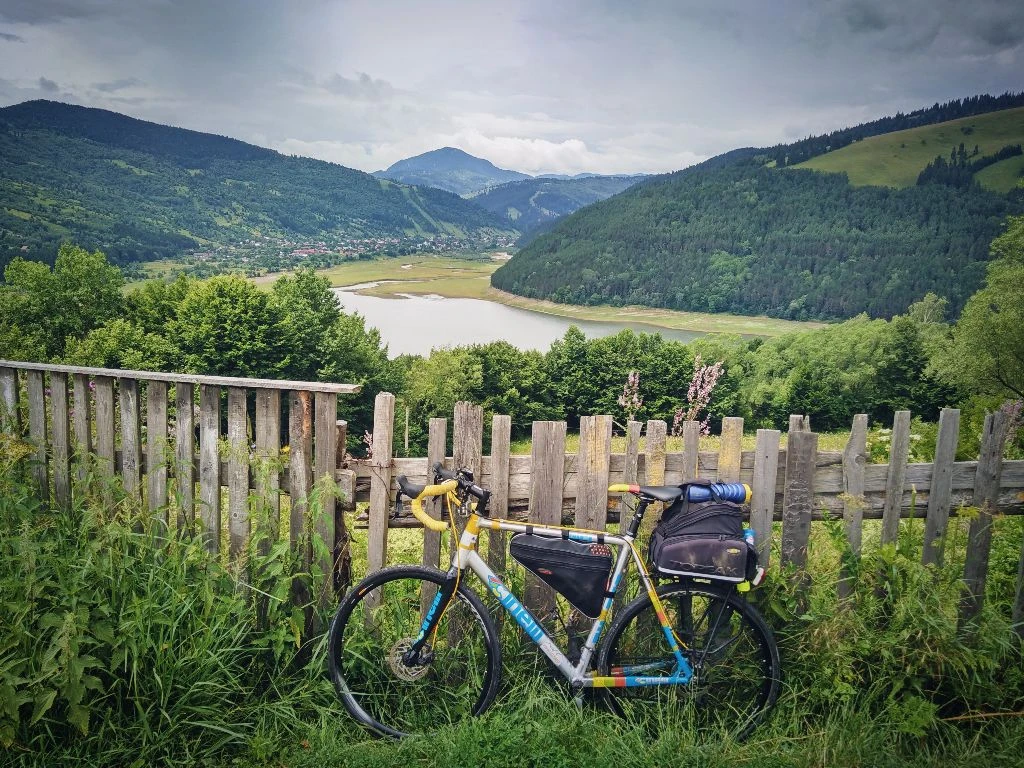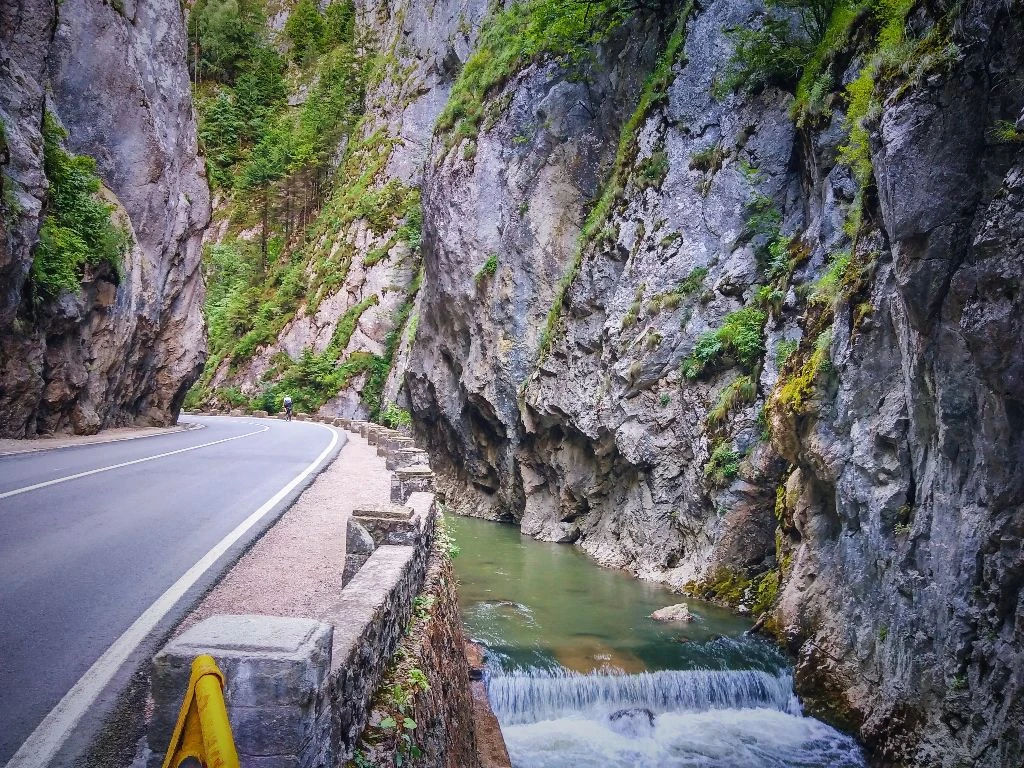 Finally, we reached the first out of four major mountain crossing on our trip. On the way to Gheorgheni we cycled up to 1200 meters and on the descent, we have faced the heavy storm. Rain with ice cubes hit the face so much that it was totally impossible to ride safely. I stopped at one of the random shelters on the way. Some of us in the front and in the back did the same.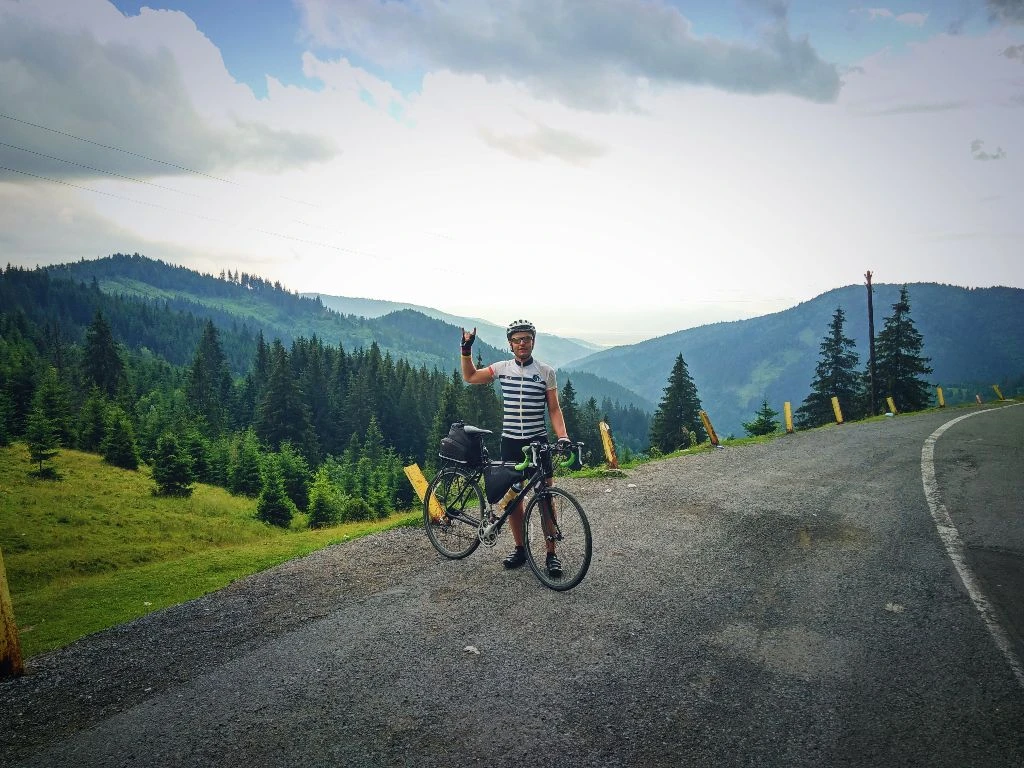 Luckily we were almost in today's target town and had a chance to get warm and clear ourselves in the next hour.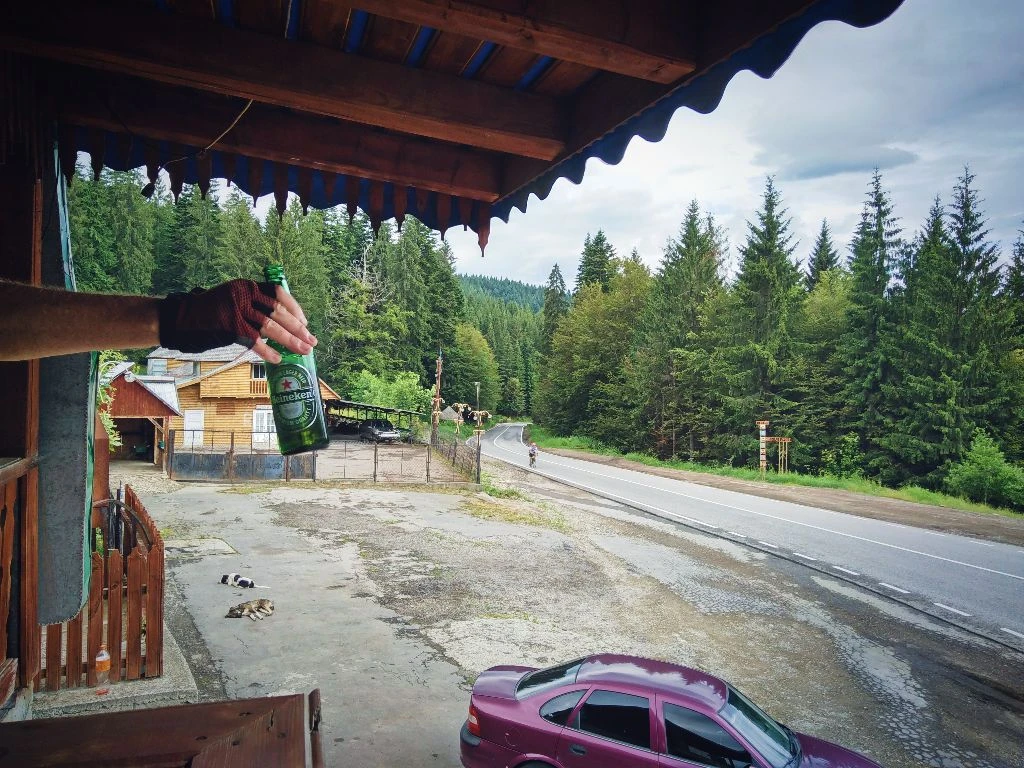 Tonight was so special because the fifth cyclist has joined us in Gheorgheni to go with us down to the south. Like it was initially planned, he had to finish some job at home and then catch us up along the way. We have been cycling together already many times in the Balkans, Great Britain, so it was a great pleasure to meet him again and share those old memories.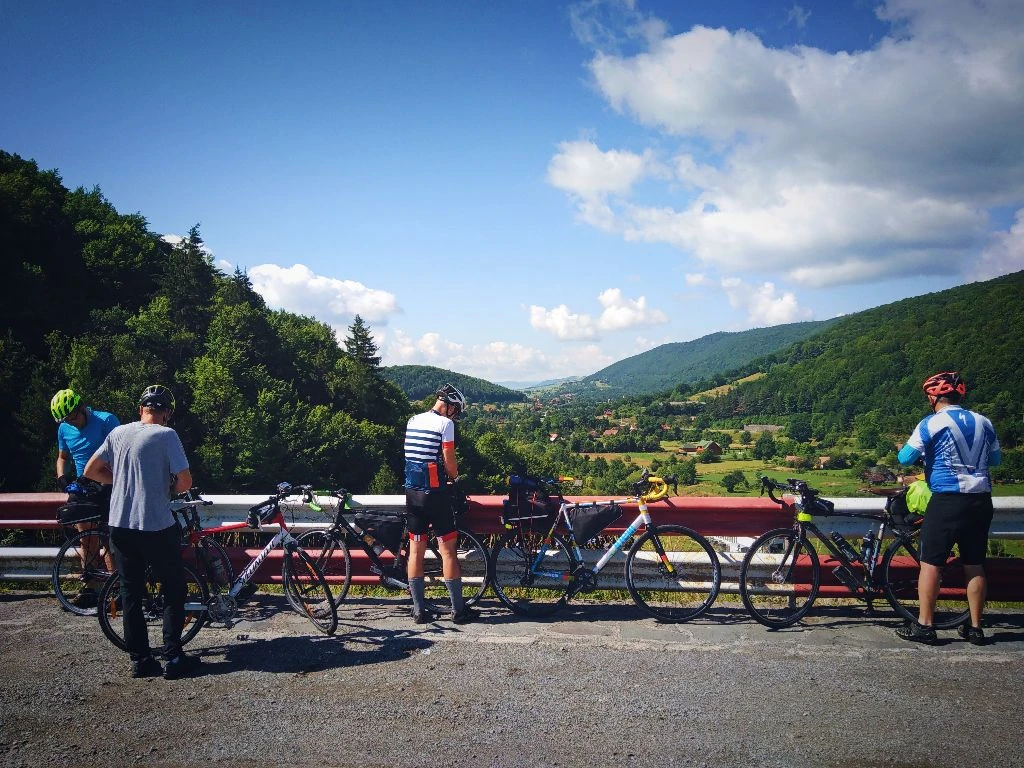 With one more cyclist in the crew, we have updated our agenda. We decided to leave earlier, so we could reach the destination of the day earlier and have more time to explore the place in the evening.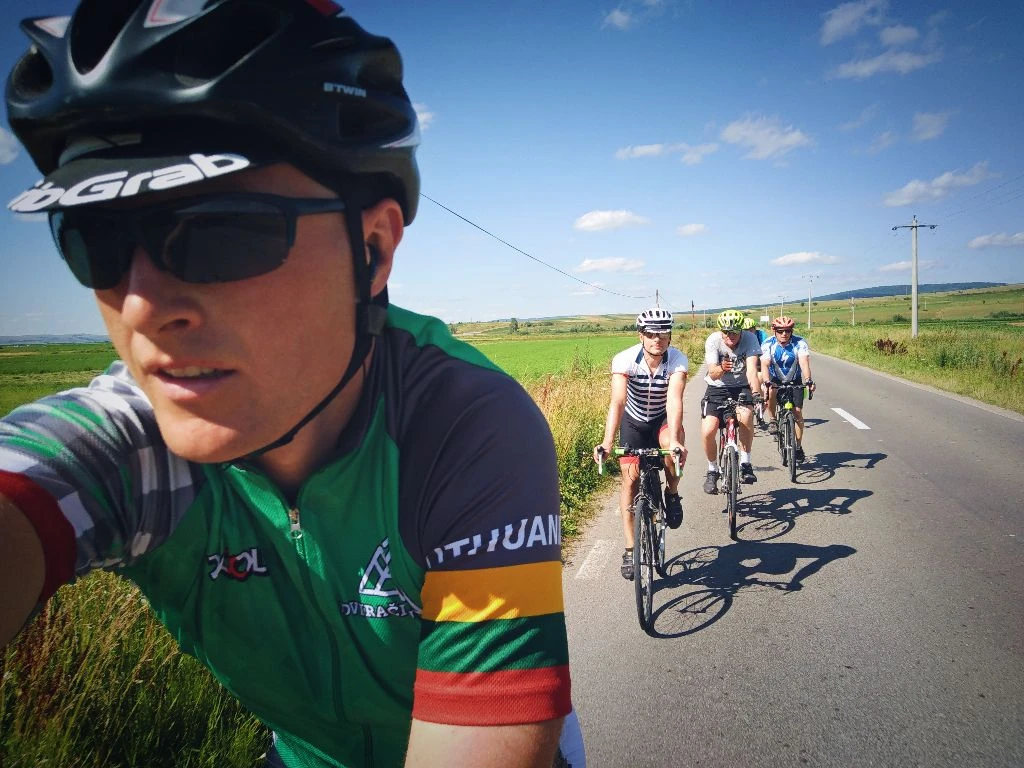 Following such a plan, we made another long haul on the next day to Brašov. It was the right decision because the town appeared to be the place worth visiting.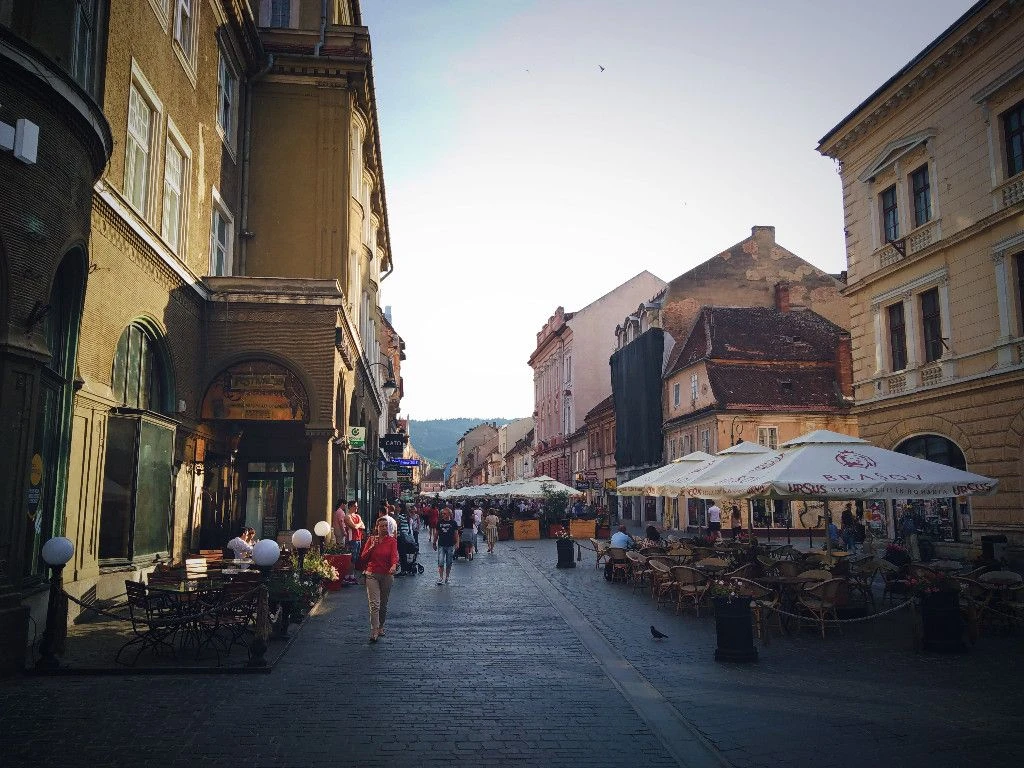 It is located in the central part of Romania. Surrounded by Southern Carpathians mountains, Brašov is well known for its gothic, baroque and renaissance architecture, as well as a wealth of historical attractions.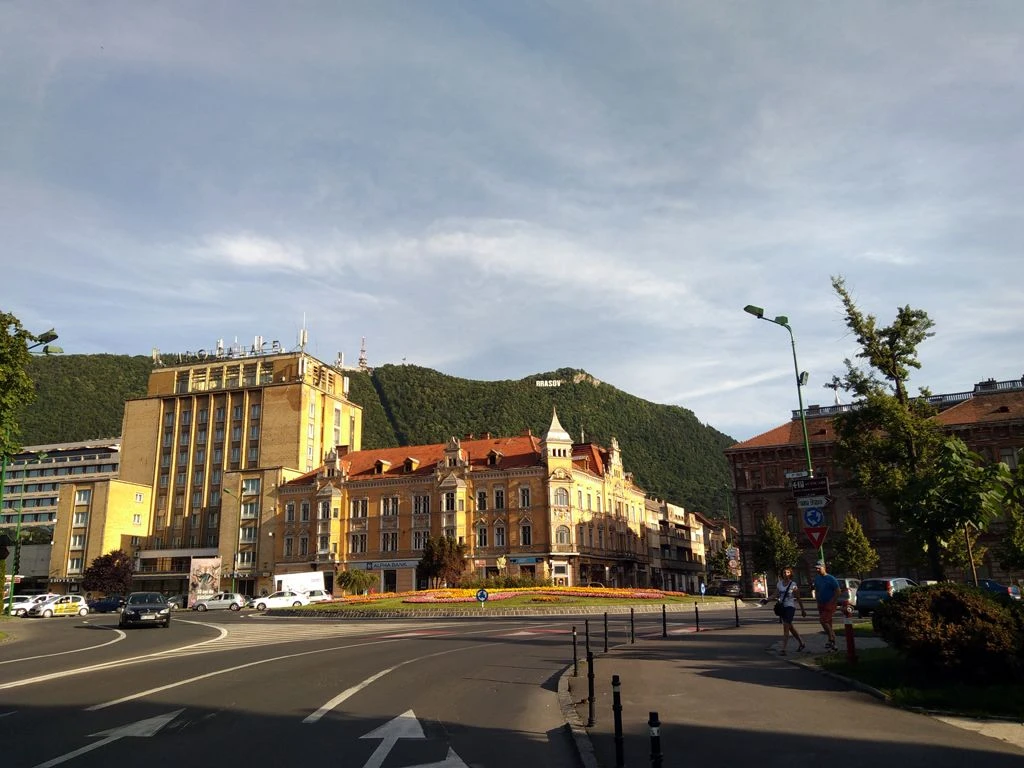 The same evening we were able to enjoy an open-air concert in the central square. Afterward, we went to the main pedestrian street to get some food. It was an outstanding place to spend a calm summer evening with many people around you.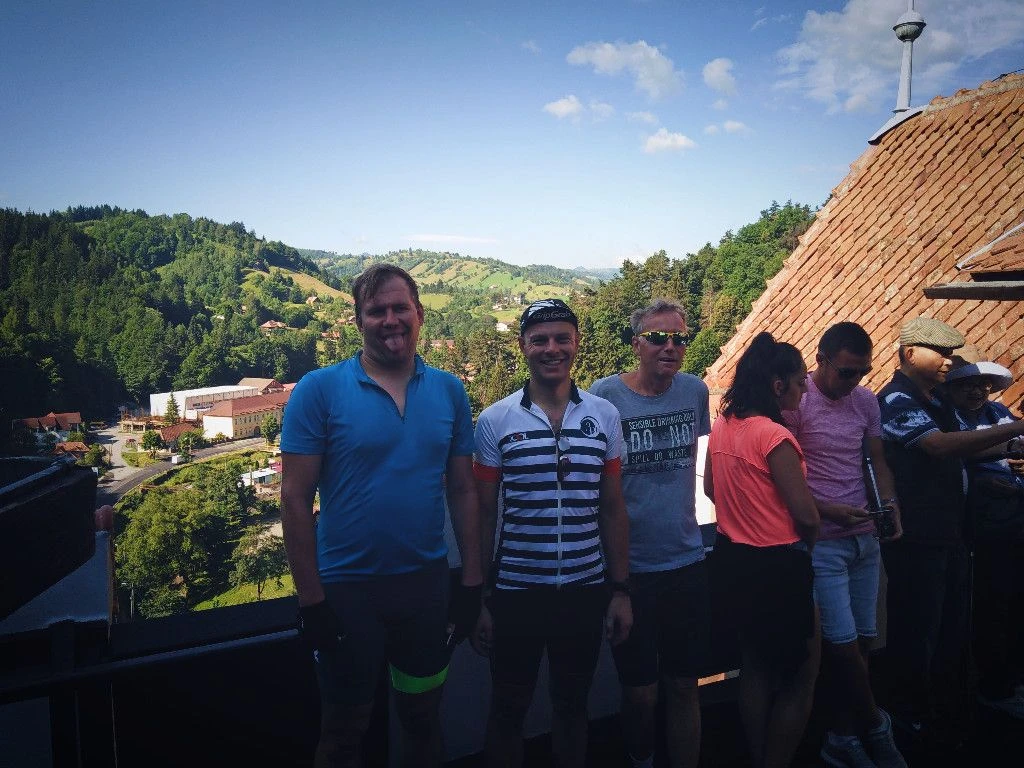 Just after we left Brašov, the next stop was Bran castle. The whole Dracula story, to me it is a little bit similar to Borat from Kazakhstan. The difference is just that Romanians have managed to make money out of it, and Kazakhs not. Honestly, next time I would skip those tourist traps and save more time for exploring Piatra Craiului mountains.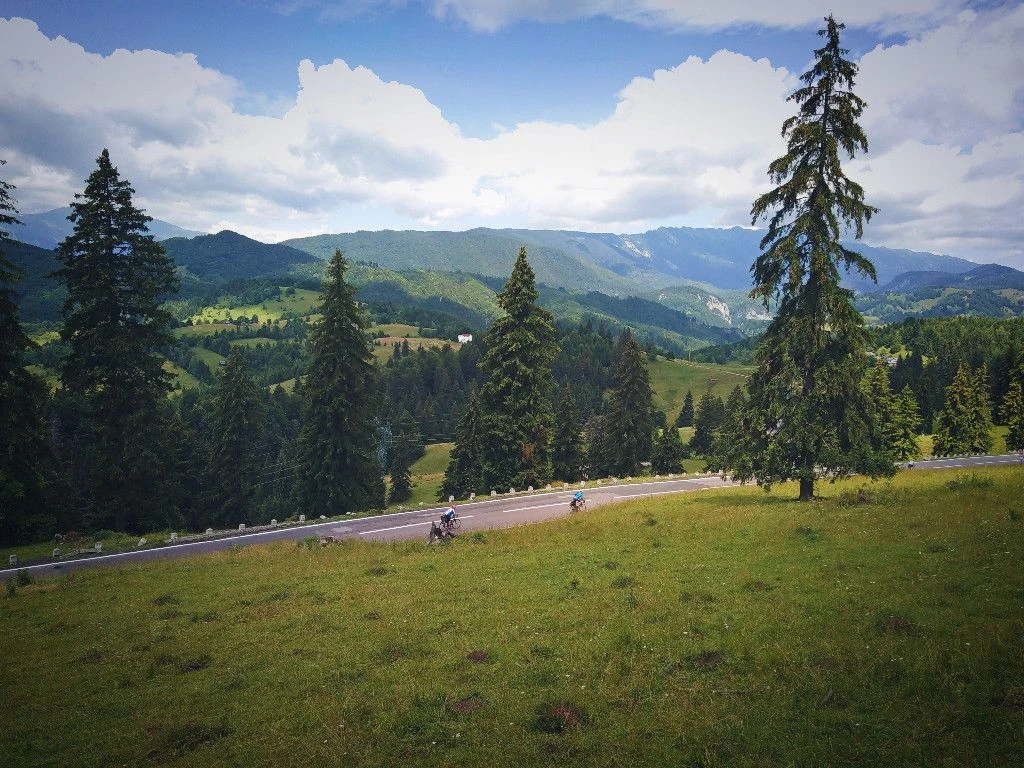 We did it all day long with by going up and then down. By crossing passages and by making rest stops in remote villages.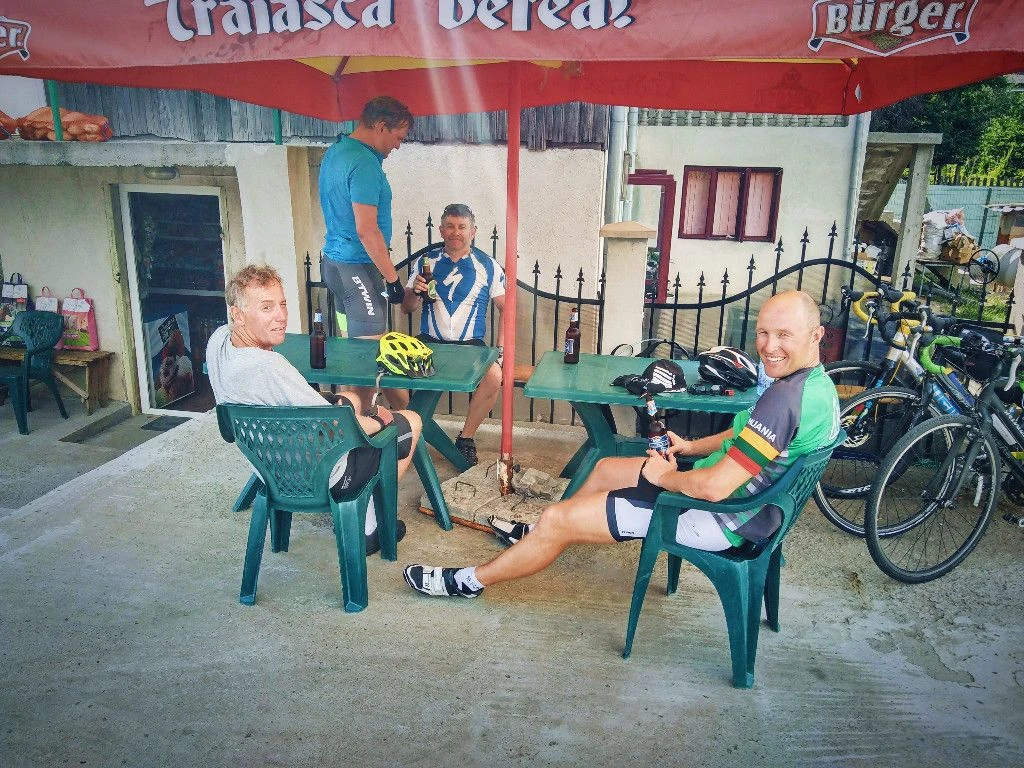 I used to be a fan of descending cycling, but this time everything has changed. Perhaps the main reason was my mechanic disc brakes with completely worn out after several days in the mountains. The last hill near Pitesti, I was braking with my feet, and almost drove to the ditch. Still better than the motorway, which was at the end of the street full of cars.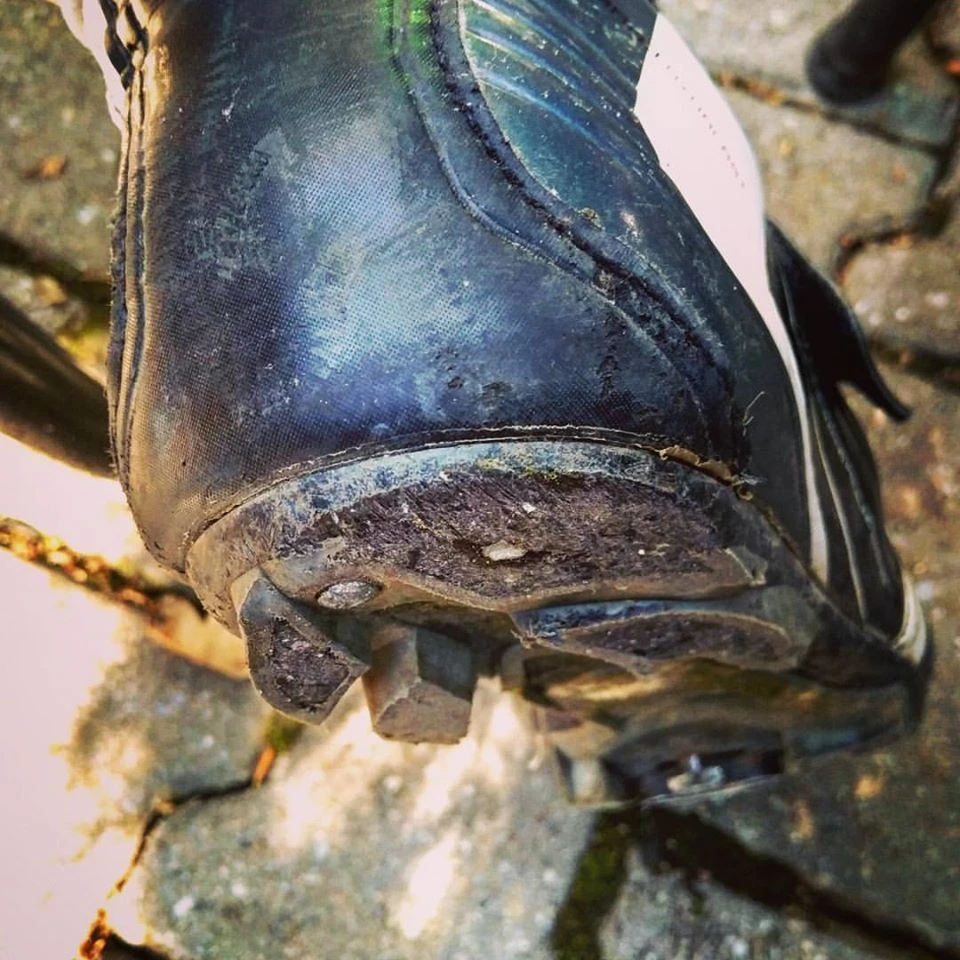 The plan for Sunday was to split. Three of us continued pedaling towards Bulgaria, and two of us stayed in Pitesti to find a bicycle shop and get my brakes fixed. First of all, we went to Decathlon, but they were unable to find brake pads suitable for my bicycle.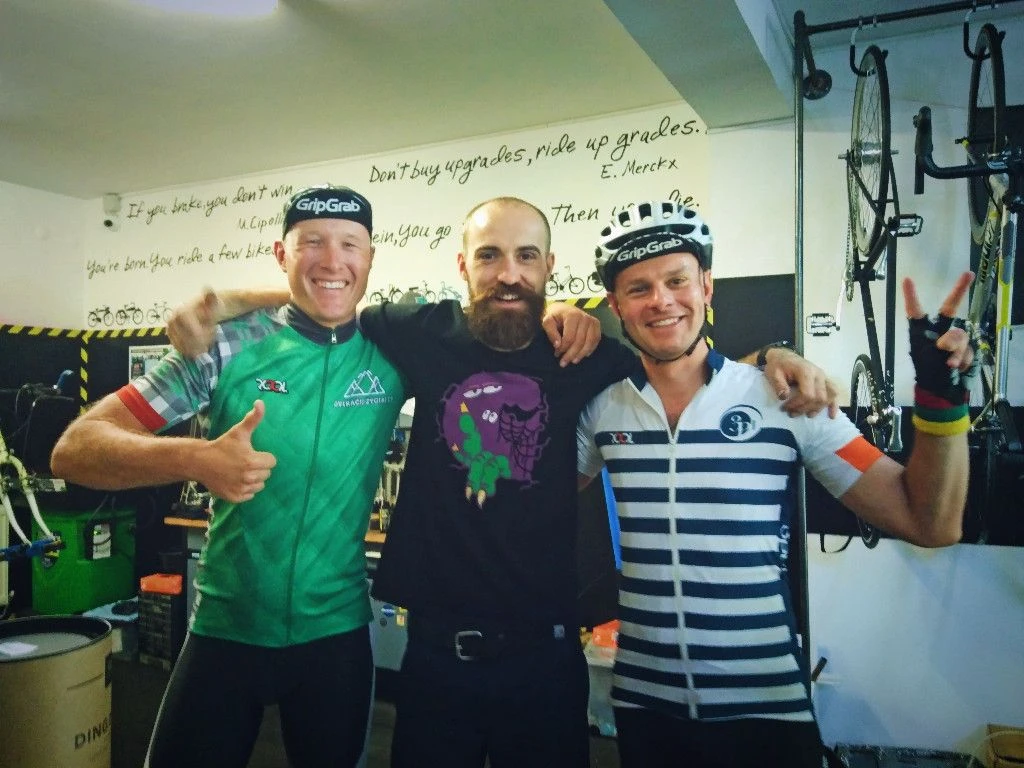 Luckily we found Max from Velomax, who saved our day and possibly the whole journey for me. Even though he didn't have specific brake pads for my Cinelli, he found a workaround on how to customize another model.
The rest of the day, we were catching up folks in the front. The terrain was completely flat, so we pushed ourselves to the maximum. After the whole day of cycling, we had 180 kilometers in our account today and have reached the Bulgarian border. Probably you must be interested if we managed to catch up with the group? No, but they arrived 10 minutes before us, so we were close…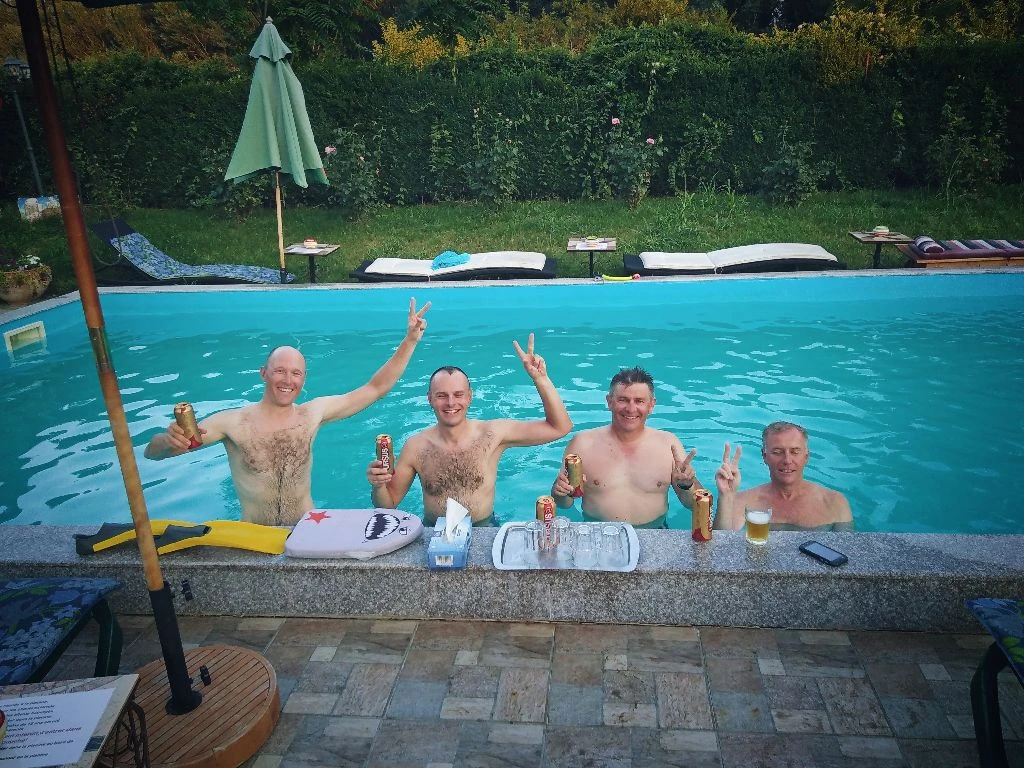 An intensive Sunday in Romania was the hottest so far. The temperature hit 40 degrees Celsius during midday, and everybody was exhausted. As a reward, we have got an apartment in the countryside with a swimming pool and cold beer. It was well deserved, a relaxing moment for all of us. The last evening in Romania, we have stayed in the backyard, enjoying water procedures and local cuisine.